Pornhub is Offering a Cloak of Invisibility with Verge (XVG)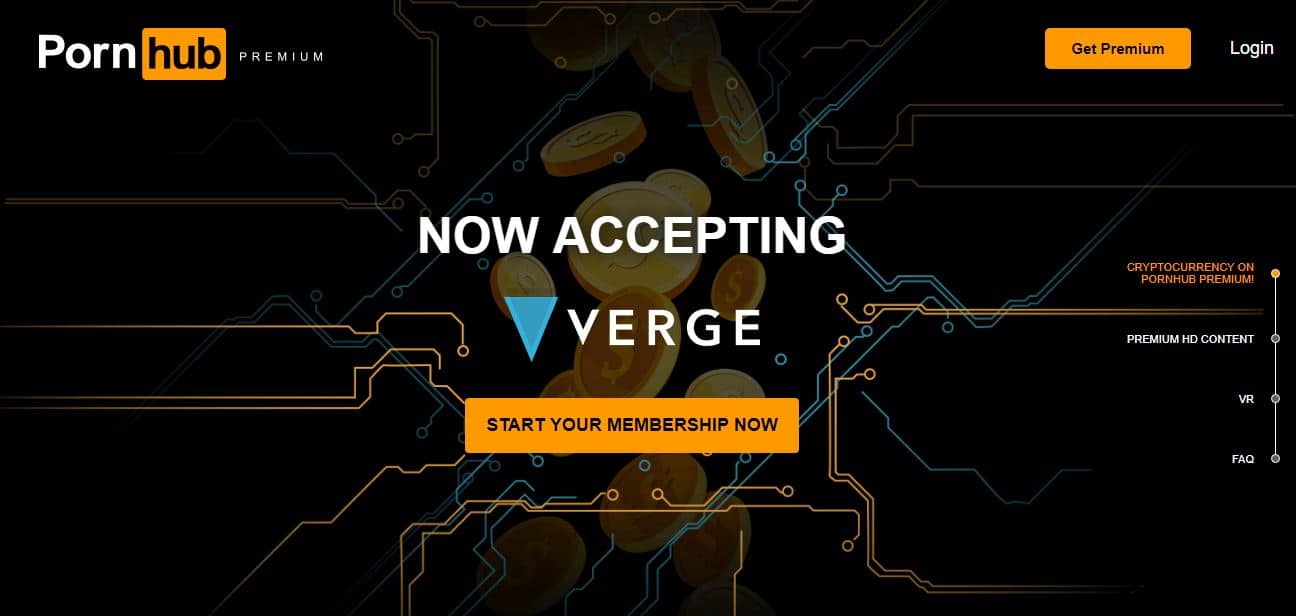 Adult website, Pornhub has spread its wings further and is now accepting cryptocurrency as the biggest porn site in the world partner with Verge (XVG). Although this is not the first time adult sites will be collecting cryptocurrency as a means of payment as Microsoft, Overstock and Expedia are already making use of cryptocurrency. But the merger between Pornhub and Verge means that cryptocurrency is heading towards being a legal tender.
Pornhub is offering its users payments without trails with Verge (XVG). Pornhub has been considering adopting cryptocurrencies for a while because of its convenience and security. VP Corey Price explains "Here at Pornhub, we're all about convenience and security, which makes cryptocurrency an attractive form of payment for us…We've been looking at crypto for quite some time and, while overall adoption is relatively low, we think it has gained enough steam for us to penetrate the market"
On the other hand, Verge is offering a little cloak of invisibility that the traditional legal tender doesn't offer. Verge will be utilizing Tor to hide your IP address, by encrypting your traffic and bouncing it through a chain of computers around the I2P which offer the same broad strokes peer-to-peer routing but have a different practice. Verge users can utilize public or private blockchain transactions since the Wraith Protocol will be employed by Verge.
Matthew Green, an affiliate of Zcash and a cryptographer at Johns Hopkins University states, "Tor and I2P are great. The problem is if you're using the public blockchain, you are leaving tracks that are completely traceable…Even if you connected through Tor, when you eventually cashed those coins in, people could track you." Pornhub and Verge are offering customers a means of stealthily conducting business and covering your tracks to protect yourself.
Considering Verge's past record, when in March, it had its social media accounts hacked and recently it had to hard fork its blockchain after attackers performed a 51 percent attack on its network. But then they have a working product which is why Pornhub is partnering with them, unlike CamSoda which teases a plan to launch own blockchain where customers can exchange nudes for payments.
Will the partnership between verge and pornhub
Bitcoin Theft: Winklevoss Brothers Sue Charlie Shrem for 5,000 Bitcoins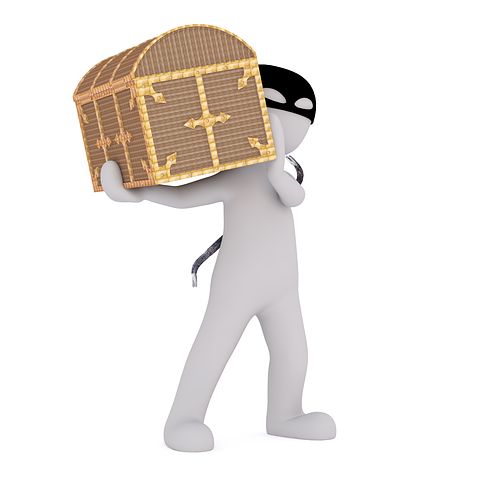 The Winklevoss brothers Cameron and Tyler has sued Charlie Shrem for allegedly stealing 5,000 Bitcoin from them. Charlie Shrem who is also referred to as bitcoin's 'first fellon' had been arrested in 2015 for using his investment knowledge to make it possible for consumers to buy drugs online. Charlie who was the former chief executive for BitInstant at that time claimed that he had little funds at his disposal when he went to prison.
However, Charlie now has a house worth $2 million in value, two Maserati's, two powerboats, and multiple real estate properties. The
Winklevoss twins however feel Charlie has been holding out on them considering his sudden fortune. The brothers claim that Charlie had been a part of the Winklevoss twins' investments in Bitcoin in 2012 and owes them $32 million according to the current price of Bitcoin. The lawsuit against Charlie Shrem states, "Either Shrem has been incredibly lucky and successful since leaving prison, or — more likely — he 'acquired' his six properties, two Maserati's, two powerboats and other holdings with the appreciated value of the 5,000 Bitcoin he stole".
The Winklevoss twins claimed Charlie's newly acquired wealth lead to the investigation. Cameron Winklevoss revealed, "When he purchased $4 million in real estate, two Maserati's, and two power boats, we decided it was time to get to the bottom of it." The twins had supplied $750,000 to Charlie Shrem to help them in their Bitcoin investment. Few months later, they discovered they were missing funds. In September 2012, they contributed $250,000 and  only received back $189,000 worth of Bitcoin at the price of that time. The missing bitcoins caused a lot of problems between both parties and the twins had to document the bitcoin purchase by hiring an accountant to document the missing funds. During the course of investigation, the Winklevoss' learned that the Bitcoins had been transferred to Xapo and Coinbase using digital wallet address.
Some of Charlie Shrem's assets were frozen by Judge Jed S. Rakoff of the Southern District of New York during the earliest stages of the trial. Charlie also has some other big issues to face as the affidavit also claims that he has not fulfilled the $950,000 restitution that he was assigned to pay in the case that ultimately sent him to prison. Charlie on the other has not found things easy in the crypto space. He had launched an ICO and a crypto card product that failed. He however claims, "My personal life goes through bull and bear markets, too. So, the key is how to deal with it when you're in the bear markets."
What do you think about the Winklevoss twins allegation? Share your opinion with us in the comment section below.
Image credit: Pixabay
Disclaimer:
The Information provided on the website is designed to provide helpful information regarding cryptocurrency subjects. The content is not meant to be used, nor should it be used as a basis, foundational knowledge or prerequisite for decision making regards trading. Always do your own research and due diligence before placing a trade. We are not liable for any outcome based on any content found on the site.