Pornhub is Offering a Cloak of Invisibility with Verge (XVG)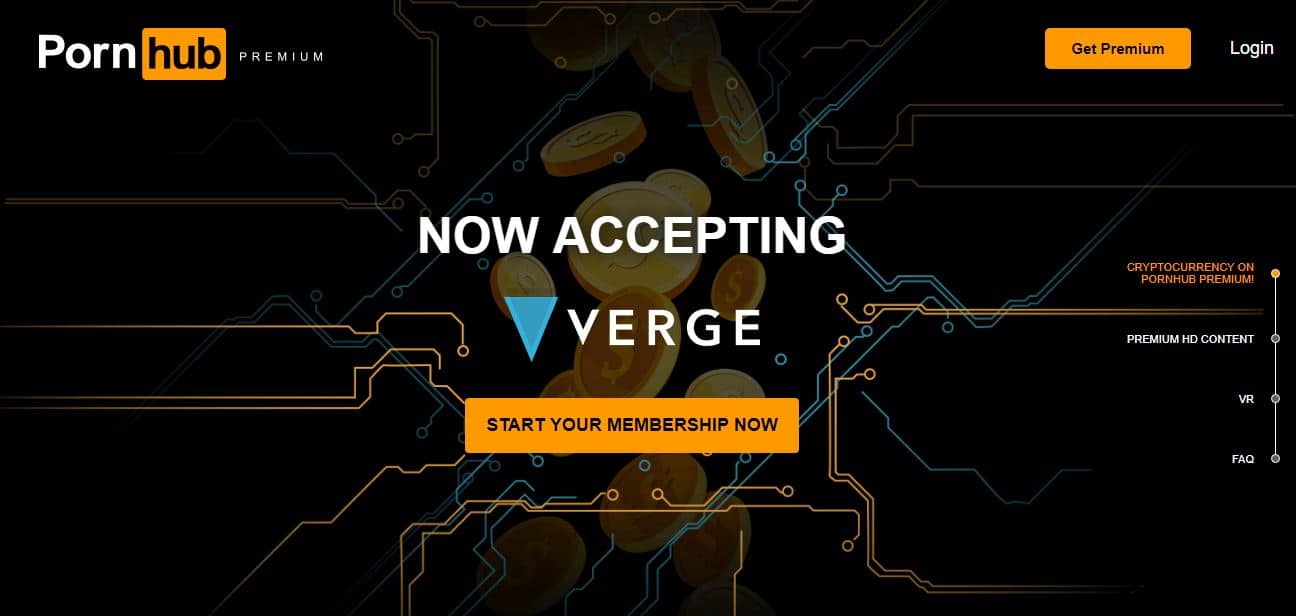 Adult website, Pornhub has spread its wings further and is now accepting cryptocurrency as the biggest porn site in the world partner with Verge (XVG). Although this is not the first time adult sites will be collecting cryptocurrency as a means of payment as Microsoft, Overstock and Expedia are already making use of cryptocurrency. But the merger between Pornhub and Verge means that cryptocurrency is heading towards being a legal tender.
Pornhub is offering its users payments without trails with Verge (XVG). Pornhub has been considering adopting cryptocurrencies for a while because of its convenience and security. VP Corey Price explains "Here at Pornhub, we're all about convenience and security, which makes cryptocurrency an attractive form of payment for us…We've been looking at crypto for quite some time and, while overall adoption is relatively low, we think it has gained enough steam for us to penetrate the market"
On the other hand, Verge is offering a little cloak of invisibility that the traditional legal tender doesn't offer. Verge will be utilizing Tor to hide your IP address, by encrypting your traffic and bouncing it through a chain of computers around the I2P which offer the same broad strokes peer-to-peer routing but have a different practice. Verge users can utilize public or private blockchain transactions since the Wraith Protocol will be employed by Verge.
Matthew Green, an affiliate of Zcash and a cryptographer at Johns Hopkins University states, "Tor and I2P are great. The problem is if you're using the public blockchain, you are leaving tracks that are completely traceable…Even if you connected through Tor, when you eventually cashed those coins in, people could track you." Pornhub and Verge are offering customers a means of stealthily conducting business and covering your tracks to protect yourself.
Considering Verge's past record, when in March, it had its social media accounts hacked and recently it had to hard fork its blockchain after attackers performed a 51 percent attack on its network. But then they have a working product which is why Pornhub is partnering with them, unlike CamSoda which teases a plan to launch own blockchain where customers can exchange nudes for payments.
Will the partnership between verge and pornhub
Bitfinex Eliminates $10,000 Minimum Equity Requirement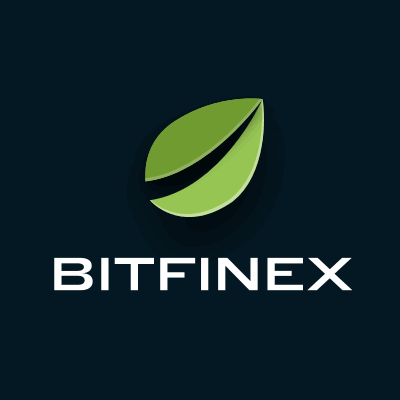 BitFinex, a cryptocurrency exchange company based in the British Virgin Islands, created the requirement of $10,000 in minimum equity for opening accounts from the 1st of January of 2018 but now it appears to be turning back on its plans as it announced on Tuesday, 9th of April, that it was eliminating its $10,000 minimum equity threshold in order to open Bitfinex to "a wider audience."
The company's blog post said that from today, the "$10,000 minimum equity threshold" is eliminated, thus "opening the world's most advanced trading platform to everyone." and it clearly expressed that this change "comes in response to overwhelming demand over the past six months from a wide variety of traders seeking to access the unique professional experience available at Bitfinex, but without requiring the upfront equity.".
"We simply could not ignore the increasing level of requests for access to trade on Bitfinex from a wider cohort than our traditional customer base. For the last six months we have been working hard to ready our platform for a new wave of customer accounts and are now in a position to open Bitfinex to a wider audience. By dropping our minimum equity requirement, the only limits are now set by the traders themselves." Jean-Louis van der Velde, the CEO at BitFinex, said.
According to the exchange, the update gives an answer to increased demand over the last 6 months, a sign that the sector is starting to prepare for another bull run and it has maintained that "overwhelming demand from a wide variety of traders" is responsible for the change.
It was clearly stated that the  modification will not come alone, as other improvements include an upgraded support center, a new KYC portal and a sentiment token information site.
The said changes in clear terms include:
migration

onto self-designed, dedicated servers with premium hardware for advanced security and lowest latency.

Upgraded Support Center 

— redesigned for a more intuitive user experience, offering automated responses to common queries, and quicker issue resolution.

New KYC Portal

 — updated infrastructure to enable the implementation of third party tools making the process more frictionless in the near future.

Sentiment Token Information

 — provides education on every token on the platform to help inform customers."
In reaction to this development, BitFinex CTO, Paolo Ardoino in his tweeter handle had written: One of the main reasons of this change is to get more dev community more involved. @bitfinex is quite significantly dev driven at its core and we want to let other devs building/contributing easily on/to our ecosystem.