Pornhub is Offering a Cloak of Invisibility with Verge (XVG)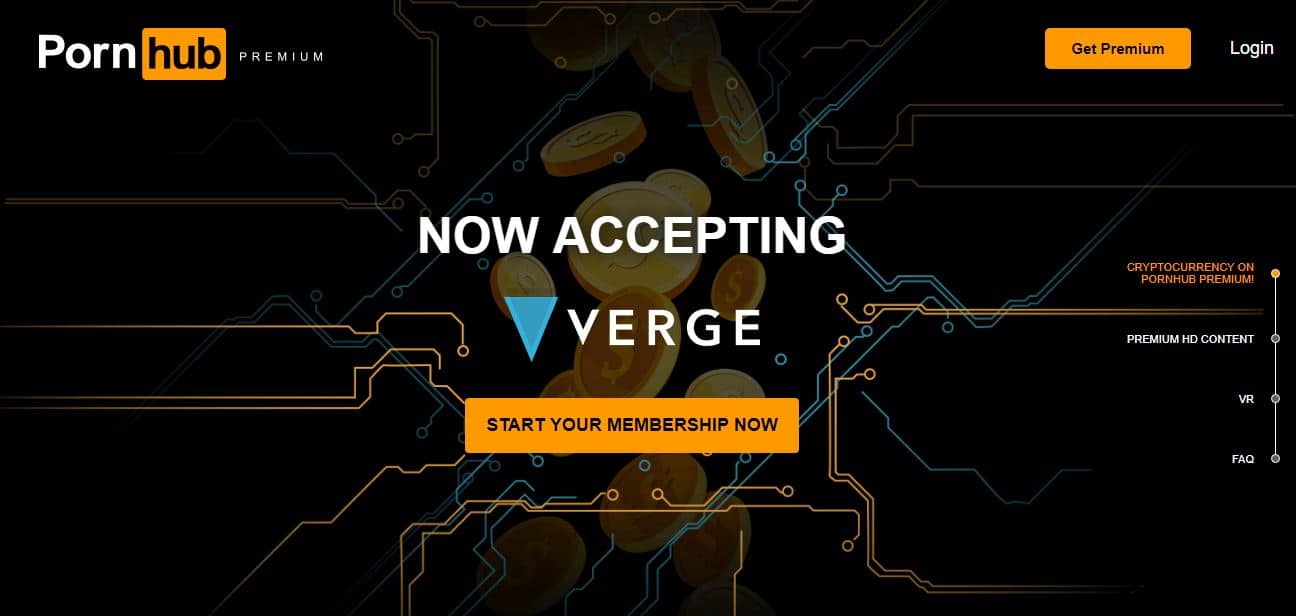 Adult website, Pornhub has spread its wings further and is now accepting cryptocurrency as the biggest porn site in the world partner with Verge (XVG). Although this is not the first time adult sites will be collecting cryptocurrency as a means of payment as Microsoft, Overstock and Expedia are already making use of cryptocurrency. But the merger between Pornhub and Verge means that cryptocurrency is heading towards being a legal tender.
Pornhub is offering its users payments without trails with Verge (XVG). Pornhub has been considering adopting cryptocurrencies for a while because of its convenience and security. VP Corey Price explains "Here at Pornhub, we're all about convenience and security, which makes cryptocurrency an attractive form of payment for us…We've been looking at crypto for quite some time and, while overall adoption is relatively low, we think it has gained enough steam for us to penetrate the market"
On the other hand, Verge is offering a little cloak of invisibility that the traditional legal tender doesn't offer. Verge will be utilizing Tor to hide your IP address, by encrypting your traffic and bouncing it through a chain of computers around the I2P which offer the same broad strokes peer-to-peer routing but have a different practice. Verge users can utilize public or private blockchain transactions since the Wraith Protocol will be employed by Verge.
Matthew Green, an affiliate of Zcash and a cryptographer at Johns Hopkins University states, "Tor and I2P are great. The problem is if you're using the public blockchain, you are leaving tracks that are completely traceable…Even if you connected through Tor, when you eventually cashed those coins in, people could track you." Pornhub and Verge are offering customers a means of stealthily conducting business and covering your tracks to protect yourself.
Considering Verge's past record, when in March, it had its social media accounts hacked and recently it had to hard fork its blockchain after attackers performed a 51 percent attack on its network. But then they have a working product which is why Pornhub is partnering with them, unlike CamSoda which teases a plan to launch own blockchain where customers can exchange nudes for payments.
Will the partnership between verge and pornhub
Draft Cryptocurrency Law Released in South Africa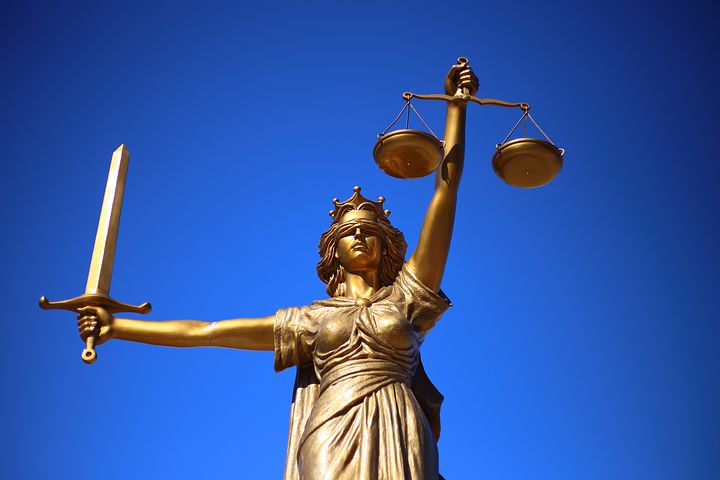 Earlier in April, the South African Revenue Service (SARS) announced its plans to tax cryptocurrencies. The SARS just released a draft cryptocurrency tax legislation to define the framework of digital currency taxation in the country.
SARS aims to place a tax on incomes generated from crypto trading and operations.
Since April 2018, the tax agency had laid out plans to tax cryptocurrency income. The SARS confirmed by press release in April stating,
"In South Africa, the word "currency" is not defined in the Income Tax Act (the Act). Cryptocurrencies are neither official South African tender nor widely used and accepted in South Africa as a medium of payment or exchange. As such, cryptocurrencies are not regarded by SARS as a currency for income tax purposes or Capital Gains Tax (CGT). Instead, cryptocurrencies are regarded by SARS as assets of an intangible nature."
However, under the draft taxation legislation, cryptocurrencies will be classified as intangible assets subject to income tax. South Africans may be mandated by the Law to declare every income accrued from cryptocurrency if this law is adopted.
The draft equally added that cryptocurrency transactions are excluded from value-added tax (VAT). This is because such transactions are viewed as separate financial services transactions by the SAR. So, if you sell, purchase, transfer ownership, issue or hold cryptocurrency there will be no VAT to be paid.
Despite the looming presence of regulations and scams, the S.A cryptocurrency industry continues to thrive. A recent survey even revealed that about 38 per cent of South Africans expressed their regrets in not investing in cryptocurrencies earlier.
What do you think about the taxation law? Share your opinion with us in the comment section below.
Image credit: pixabay,
Disclaimer:
The Information provided on the website is designed to provide helpful information regarding cryptocurrency subjects. The content is not meant to be used, nor should it be used as a basis, foundational knowledge or prerequisite for decision making regards trading. Always do your own research and due diligence before placing a trade. We are not liable for any outcome based on any content found on the site.