Naijacrypto Announce Support for XRP Days After Paystack Integration Allowing Buying of Crypto Easier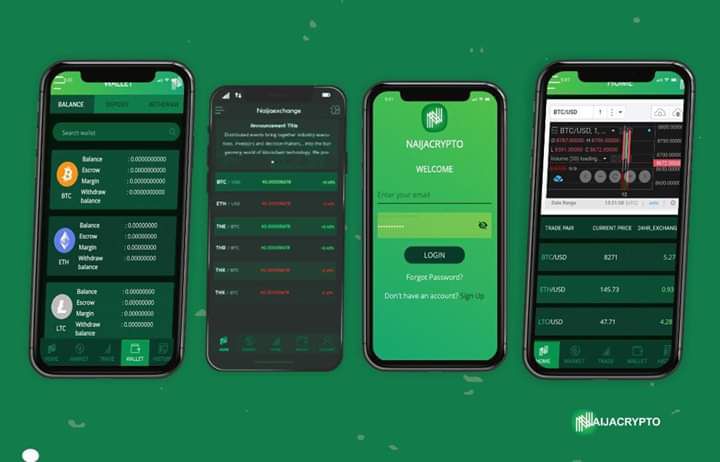 Nigerian cryptocurrency exchange Naijacrypto has added support for Ripple XRP on its platform. The announcement comes days after the exchange integration of paystack into the exchange.
Naijacrypto is one of the several Nigerian owned cryptocurrency exchanges offering locals the ability to easily buy and sell cryptocurrency.
Founded in March, 2019 and has grown offering unique services to users, as well as providing access to an OTC market for a wide selection of digital assets.
The Paystack integration allows customers to purchase cryptocurrency using their debit card thus eliminating the friction existing in buying and trading cryptocurrencies.
In a video, Chiagozie Iwu of Naijacrypto also mentioned certain changes already carried out in the exchange platform and several more to come.
According to the video update, changes such as in KYC has seen improvement and is more user-friendly.
Users are not mandated to submit identifying documents until the point of withdrawal. In security of the platform has also seen some improvement as users can now choose between available authentication methods.
According to Mr.Chiagozie Iwu, "This is to give you more security features or based on your preferences basically"
Buy Bitcoin Page & Naijacrypto Academy
Naijacrypto also talked about the creation of a page that will allow users to quickly buy bitcoin with few clicks thus simplify the whole process of getting bitcoin.
The update also the intention of the crypto exchange to launch the Naijacrypto Academy.
The Naijcrypto academy will serve as a platform for educating new users in crypto generally. According to the CEO, Chiagozie Iwu, more details will be coming out soon.
And in the coming days, New cryptocurrencies will be added to the platform and one of such being Bitcoin Cash.
Enhancing Protection, Bittrex Secures $300m Digital Asset Insurance 
Cryptocurrency exchange Bittrex, Inc announced it had secured a $300 million digital asset insurance.
The insurance obtained secures named crypto assets in its cold storage system.
The blockchain technology and cryptocurrency exchange firm said it worked closely with the world's leading insurance broker and risk adviser, Marsh, in placing the coverage with Arch Syndicate 2012, an organization which provides casualty and specialty insurance for corporations and supported by various syndicates at Lloyd's of London.
The approval for insurance coverage according to Bittrex comes after successfully demonstrating its extensive internal security and compliance protocols.
The coverage is up to $300 million in assets in cases of external theft and internal collusion.
The underwriters were not disappointed upon learning of the 'best-in-class' technology Bittrex has. And the fact that 'a growing number of cryptocurrency exchanges around the world are also built on the Bittrex' technology owing to the confidence in the platform, Bittrex claims.
Speaking on the insurance coverage, the CEO of Bittrex, Bill Shihara, was quoted saying "Bittrex focuses on doing the right thing by our customers with security at the top of our mind. This insurance coverage provides another layer of peace of mind,".
He continued further saying "From our institutional customers to hobbyists, we are committed to prioritizing security throughout all of our decisions and forward looking blockchain technologies"
Co-leader of the global leader in insurance and risk management firm, Marsh's Marsh's Digital Asset Risk Transfer (DART) team also commented saying "Insurance plays a critical role in the growth and development of any business, including those that work with blockchain technology and digital assets,"
"We worked closely with Bittrex to create a tailored insurance solution to fit their specific cryptocurrency needs.