Margin Trading is Coming! CZ Binance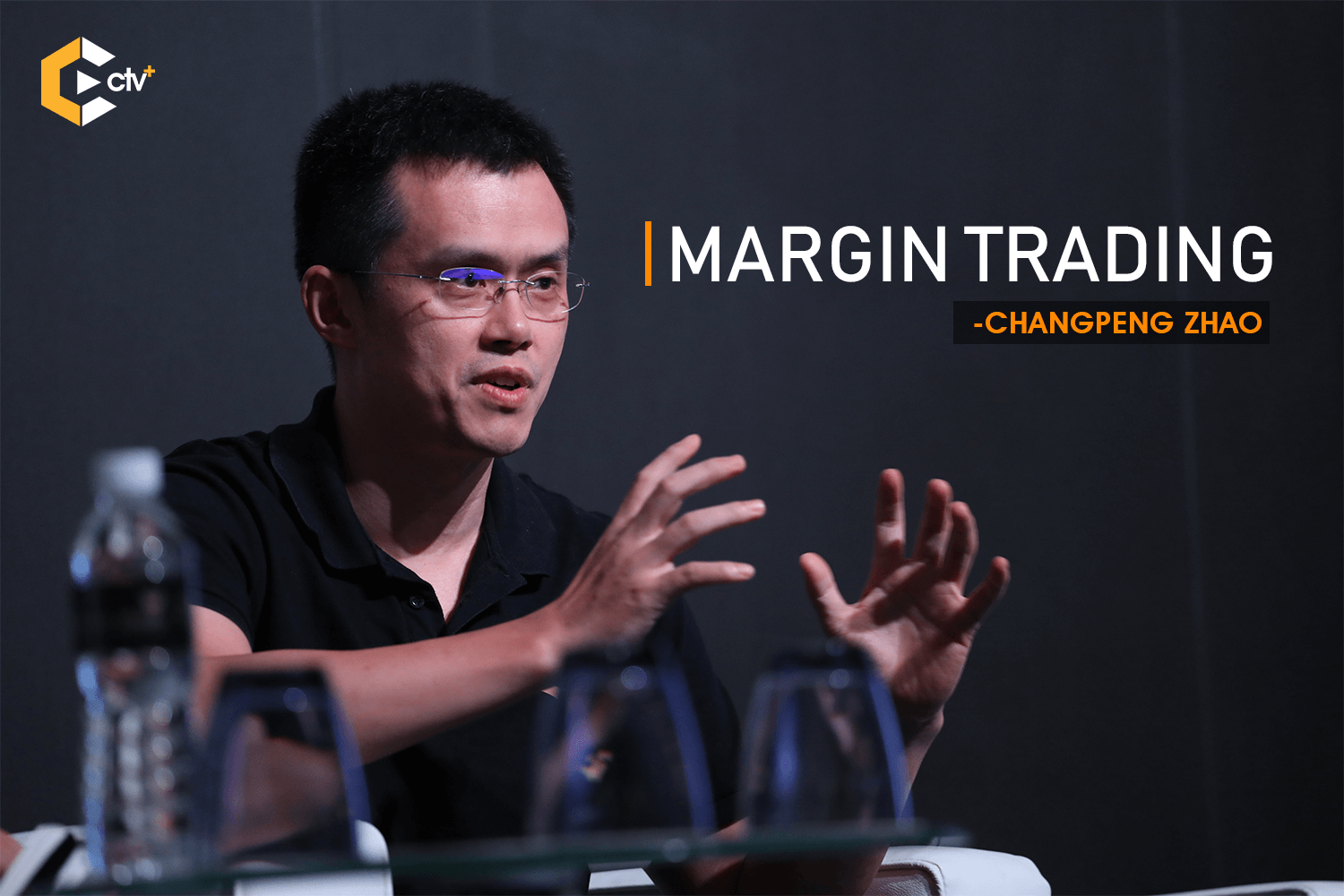 Binance adds Margin Trading for Users
Speak of Chaopeang Zhao, the maverick CEO of the world's largest digital asset exchange by daily trade volume, Binance, it appears he is out to surprise his believer and critics alike with the introduction of margin trading on its platform.
Binance exchange has continually gained grounds and is undoubtedly the most sought after digital asset exchange with its breathtaking strategies it has continually rolled out. It is clearly not relenting its effort after having its native coin surpassing its bull all-time high price in this long bear season. It is on record to be the only digital asset that has surpassed this feat beating every other crypto to it.
It launched its Mainnet  only recently and its decentralized exchange (DEX) also. We have also seen it engage in  aggressive marketing by wooing other cryptocurrency and tokens to come launch on its chain promising mouthwatering incentives. Since the launch of its mainnet, a handful projects within the blockchain industry have expressed their interest  of possible migration.
While it is recording major gains, allowing its users to carry out spot trading on its platform, Binance has added margin trading capabilities on its trading platform for margin trading nine trading pairs. This includes: Bitcoin/ Tether, Binance Coin/ Bitcoin, Binance Coin/ Tether, Ethereum/ Bitcoin, Ethereum/ Tether, Tron/ Bitcoin, Tron/ Tether, XRP/ Bitcoin, and XRP/ Tether. This was reported by a redditor in the post
"Remember this post over a month ago? Research: Margin trading features found on Binance API. I took another look today and found that the isMarginTrading Allowed flag is now enabled for the following 9 pairs […] Perhaps, a sign that the margin trading is coming soon to Binance."
Margin trading with cryptocurrency allows users to borrow money against their current funds to trade cryptocurrency "on margin" on an exchange. In other words, users can leverage their existing cryptocurrency or dollars by borrowing funds to increase their buying power (generally paying interest on the amount borrowed, but not always)
Exchanges like BitMex, Kraken, Poloniex offer this service to its users with Bitmex as the market leader in this area. It is noteworthy that Digitex Futures Exchange has also been developing to enter the market seeking to dislodge Bitmex as a market leader with its zero fee trading platform but with the latest debacle on the launch of its platform, one can't really comment on their Futures Exchange yet.
With Binance clearly integrating Margin Trading service via API, there's no telling what we should expect from CZ who tweeted this
"Crowd intelligence in amazing"
The CZ led Binance having taken the industry by storm in its fascinating flight to be one of Top world exchanges within the year of launch is going boldly into new territories to conquer. With its track record of setting the pace for initial exchange offerings IEO, the global cryptocurrency community should be expectant of unique product offerings.
Short BNB and Get Rekt; CZ Shills the Binance Coin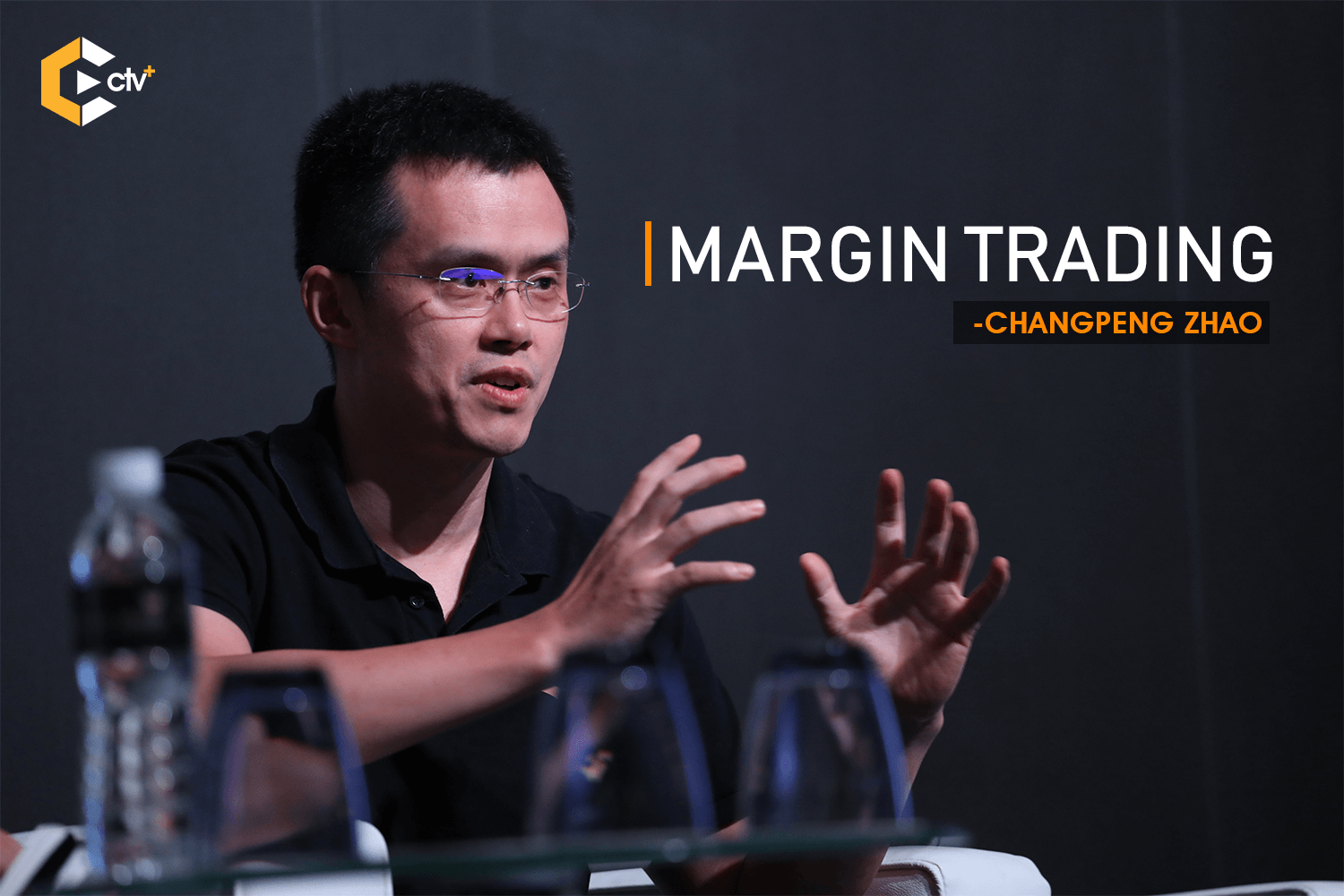 Binance Adds More Assets on its Margin Trading Platform
CEO of Binance CZ had in a tweet shilled the exchange native coin, the BNB. In the post on, the CEO announced the availability of the BNB on its margin trading platform. However, he warned that shorting the BNB will result in loss of fund. Something he said by using the popular misspelled word in crypto REKT.
#BNB is available for margin now. But I don't recommend shorting it, as you will get #REKT. https://t.co/qDDC9UywLO

— CZ Binance (@cz_binance) July 18, 2019
CZ was was responding to the announcement made by the Exchange on its' margin trading platform. In the announcement, Binance informed Fellow Binancians that it had added some new assets on the platform.
New asset added are EOS and LINK and Newly Borrowable Assets added are the BNB, EOS and LINK. However that is not all as Binance also added Margin Pairs which are: EOS/USDT, EOS/BTC, LINK/USDT, LINK/BTC
Binance who is a leader in retail crypto trading was founded just over 2 years ago and has reached great heights with its various product offerings. In July 11 2019, Binance announced the launch of its Margin Trading platorm which is available to all eligible Binance.com users.
The Binance Margin trading platform allows traders to borrow funds to increase leverage, providing higher profit potential than traditional crypto trading. However, with much profit potentials comes greater risks considering the volatility in the cryptocurrency market.
The Binance Coin is currently trading at $28+ enjoying over 9% gains since it went down to $25 in response to the total market losses which could be attributed to the US Hearing on the Libra.