Margin Trading is Coming! CZ Binance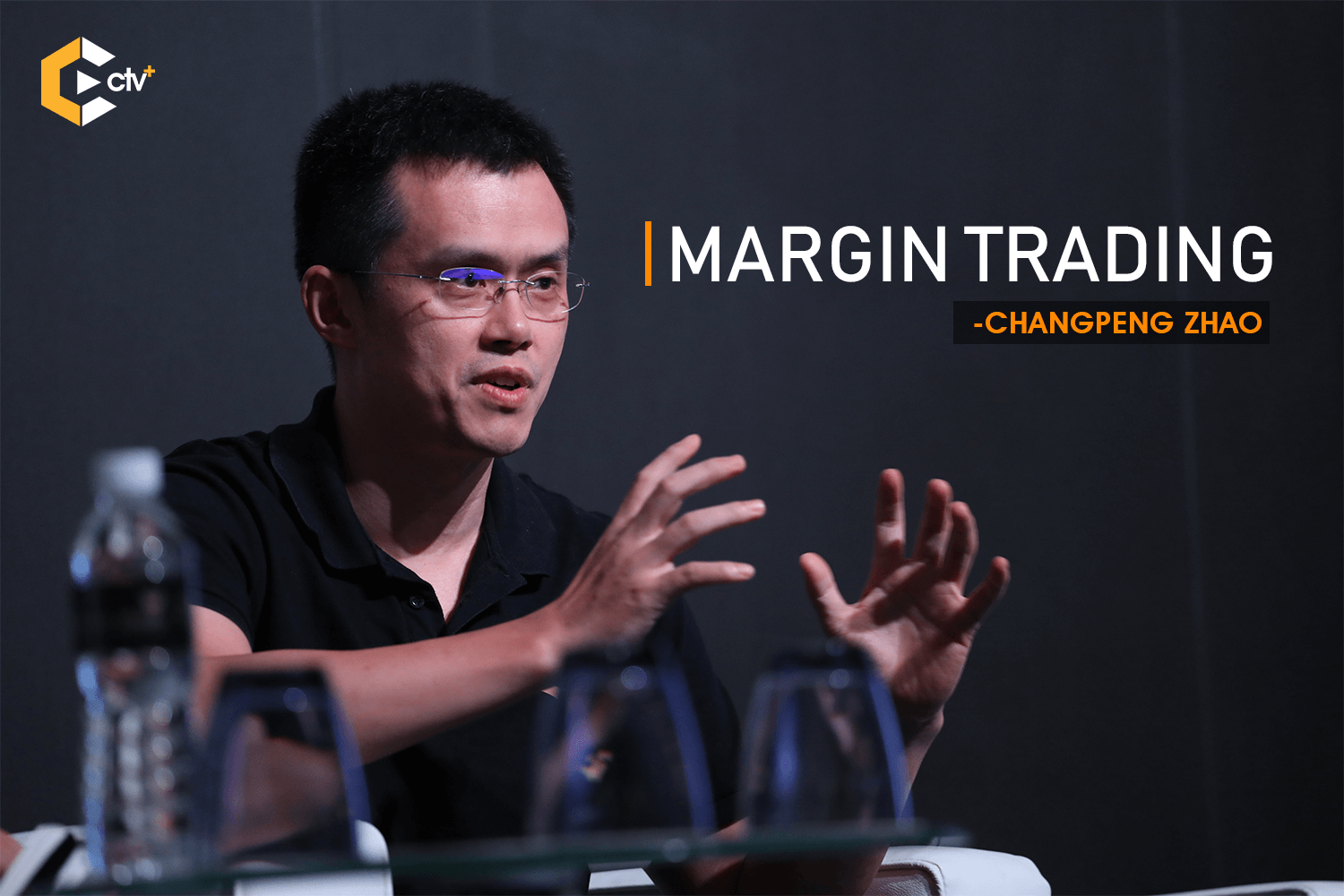 Binance adds Margin Trading for Users
Speak of Chaopeang Zhao, the maverick CEO of the world's largest digital asset exchange by daily trade volume, Binance, it appears he is out to surprise his believer and critics alike with the introduction of margin trading on its platform.
Binance exchange has continually gained grounds and is undoubtedly the most sought after digital asset exchange with its breathtaking strategies it has continually rolled out. It is clearly not relenting its effort after having its native coin surpassing its bull all-time high price in this long bear season. It is on record to be the only digital asset that has surpassed this feat beating every other crypto to it.
It launched its Mainnet  only recently and its decentralized exchange (DEX) also. We have also seen it engage in  aggressive marketing by wooing other cryptocurrency and tokens to come launch on its chain promising mouthwatering incentives. Since the launch of its mainnet, a handful projects within the blockchain industry have expressed their interest  of possible migration.
While it is recording major gains, allowing its users to carry out spot trading on its platform, Binance has added margin trading capabilities on its trading platform for margin trading nine trading pairs. This includes: Bitcoin/ Tether, Binance Coin/ Bitcoin, Binance Coin/ Tether, Ethereum/ Bitcoin, Ethereum/ Tether, Tron/ Bitcoin, Tron/ Tether, XRP/ Bitcoin, and XRP/ Tether. This was reported by a redditor in the post
"Remember this post over a month ago? Research: Margin trading features found on Binance API. I took another look today and found that the isMarginTrading Allowed flag is now enabled for the following 9 pairs […] Perhaps, a sign that the margin trading is coming soon to Binance."
Margin trading with cryptocurrency allows users to borrow money against their current funds to trade cryptocurrency "on margin" on an exchange. In other words, users can leverage their existing cryptocurrency or dollars by borrowing funds to increase their buying power (generally paying interest on the amount borrowed, but not always)
Exchanges like BitMex, Kraken, Poloniex offer this service to its users with Bitmex as the market leader in this area. It is noteworthy that Digitex Futures Exchange has also been developing to enter the market seeking to dislodge Bitmex as a market leader with its zero fee trading platform but with the latest debacle on the launch of its platform, one can't really comment on their Futures Exchange yet.
With Binance clearly integrating Margin Trading service via API, there's no telling what we should expect from CZ who tweeted this
"Crowd intelligence in amazing"
The CZ led Binance having taken the industry by storm in its fascinating flight to be one of Top world exchanges within the year of launch is going boldly into new territories to conquer. With its track record of setting the pace for initial exchange offerings IEO, the global cryptocurrency community should be expectant of unique product offerings.
Binance Gets Hacked of 7000 BTC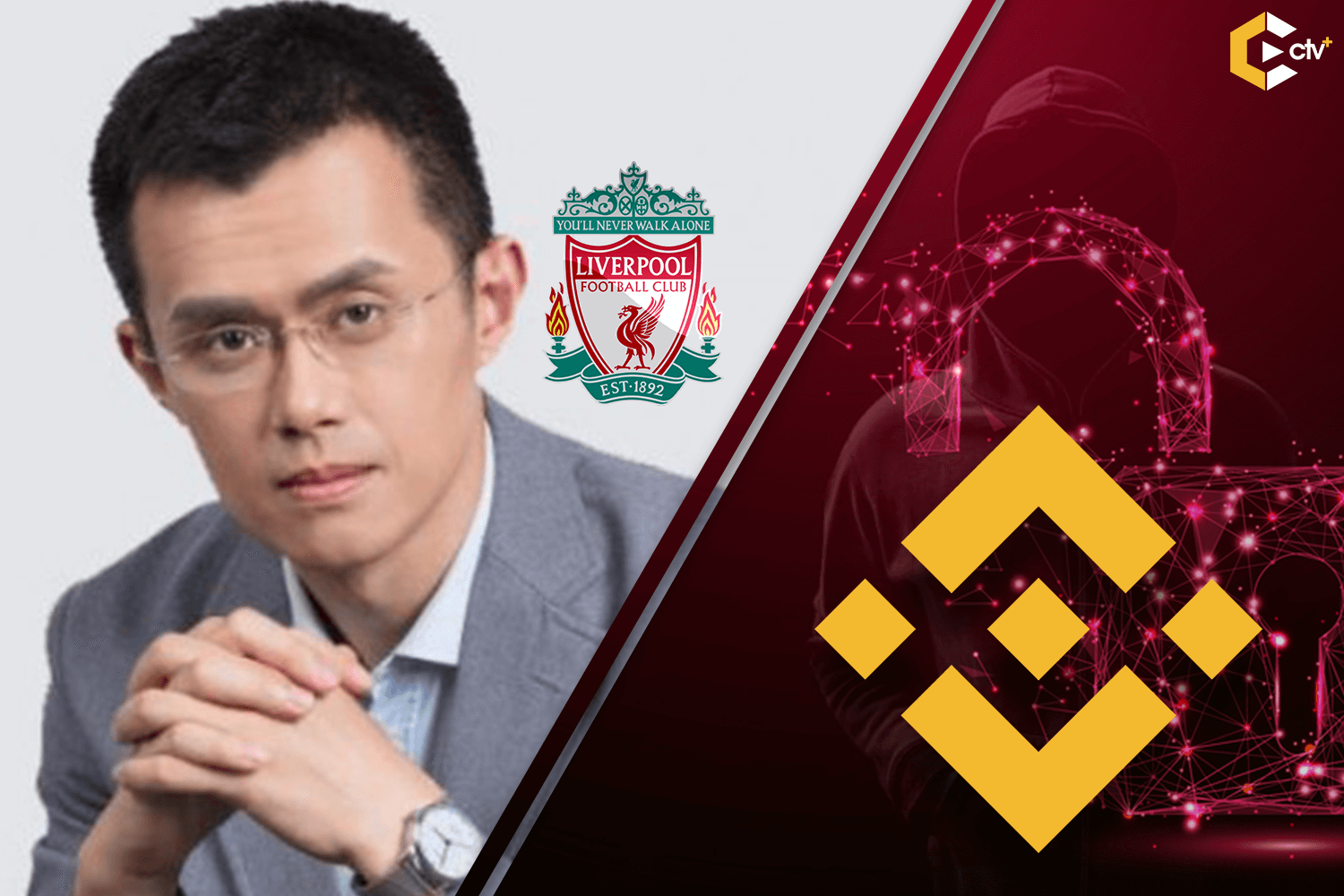 Looks like CZ Would Have to Take Solace via the Liverpool Invite Afterall
Binance has been hacked after several unsuccessful attempts by hackers for a period of one year now as issued in its press release. With this hack, perpetrators successfully carted away with 7000 BTC in a single transaction. The damage could be more in the coming days CZ opines, as the team is taking time to investigate how deep this damage could be.
Binance announced itself to the world and without any doubt becoming the exchange trading platform of choice for most traders in the space. And swiftly, displacing veterans in the space such as Bittrex, Poloniex etc, for top positions, little doubt was left in the minds of many as to the height Binance could attain within the space as the cryptocurrency adoption continues to gain traction globally.
While Binance was making a good name for itself with the mantra "Exchange the world", hackers were also making plans to ink their activities in the books of history as one of the successful clandestine groups who have successfully carried out a heist on the most popular exchange. February 2018, saw hackers attempt to breach the exchange security systems which was botched as they unsuccessfully got hacked themselves. It was in the news how the hackers themselves got hacked. After successfully targeting and breaching several user accounts via API (Application Programming Interface), the hackers pumped a VIA/BTC  pair by over 10,000% and then immediately sought to cash out by withdrawal. This attempt was botched as the risk management mechanism built in triggered an alarm that automatically froze withdrawal leaving the hackers funds trapped in the exchange.
With controversial entities like McAfee tweeting that Binance exchange has been hacked, Binance quickly attacked him on Twitter that he's trying to create FUD (Fear, Uncertainty and Doubts).
Binance has not been hacked. Please do not spread false information. If you want to keep updated on the status of our system upgrade you're welcome to follow @cz_binance or @binance_2017

— Binance (@binance) February 8, 2018
Responding after some months, McAfee apologized to CZ and the entire Binance Team that he obviously was wrong and CZ offering a cup of coffee when they meet someday, could there be no love lost between the duo?
One thing was clear, CZ shared with his fans how this event obviously was a blessing in disguise and had made his fanbase grow very quickly. This marked a new era for both the Binance Team and their maverick CEO. CZ was always in the news whether for bagging new partnerships, fostering industry growth or even for recent CZ vs BSV Craig Wright Binance delisting.
From yesterday's hack, and as described by Binance in their press release, it sure looks like the hackers decided to stage a "hackathon" on Binance. The recent hack operation was well coordinated. Took time and patience to execute. Even Binance agreed the modus operandi of these hackers followed the "once beaten, twice shy" route. They were not going to be hasty allowing their funds get trapped again. Alas! They got through with the similar pattern in the past but this time more intelligently.
Apparently CZ had tweeted that #SAFU (Secured Asset Funds for Users) funds will be used to ensure everything is kept under control while the team investigate and try to do implement damage control. Industry Leader and TRON CEO, Justin Sun has offered open support for Binance offering to transferring 7000 BTC to the Binance wallet and buying BNB and USDT to help stabilize the situation.
To support @binance , I will personally deposit 7000 BTC worth USDT (40 million USDT) into @binance to buy $BNB, $BTC , $TRX & $BTT if @cz_binance agrees. No need to #FUD! Funds are #SAFU!

— Justin Sun (@justinsuntron) May 8, 2019
One particularly interesting part of the AMA session held few hours after the unfortunate hack incident is that CZ and his teams are putting all options on the table in ensuring this issue is salvaged. One of such is a reorganization of the bitcoin blockchain network. This is already sparking heavy debate across social media. This option even though earlier considered has been dropped as outlined in his tweet.
Received an invitation from Liverpool, very cool! pic.twitter.com/znBzg7b9Mn

— CZ Binance (@cz_binance) April 27, 2019
Let's not be quick to forget at that nicely designed parcel CZ unveiled on Twitter sent to him by Liverpool FC, looks like this is actually a great time for CZ to honour that Liverpool invite he brandished via his Twitter account considering how exciting the club is right now after the 4 – 0 thumping of Barcelona at Anfield last night in the UEFA Champions League Semi Finals clash.