Margin Trading is Coming! CZ Binance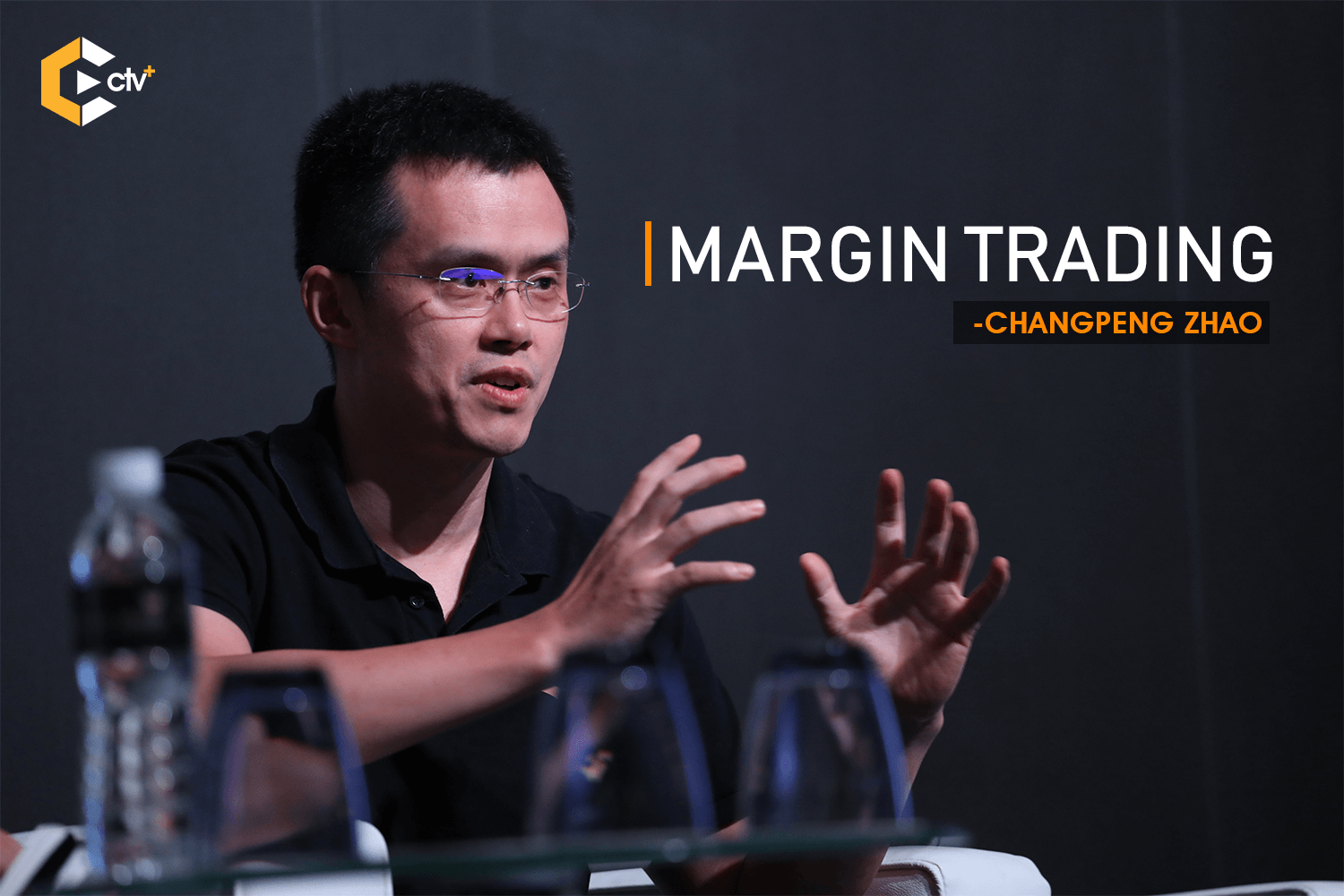 Binance adds Margin Trading for Users
Speak of Chaopeang Zhao, the maverick CEO of the world's largest digital asset exchange by daily trade volume, Binance, it appears he is out to surprise his believer and critics alike with the introduction of margin trading on its platform.
Binance exchange has continually gained grounds and is undoubtedly the most sought after digital asset exchange with its breathtaking strategies it has continually rolled out. It is clearly not relenting its effort after having its native coin surpassing its bull all-time high price in this long bear season. It is on record to be the only digital asset that has surpassed this feat beating every other crypto to it.
It launched its Mainnet  only recently and its decentralized exchange (DEX) also. We have also seen it engage in  aggressive marketing by wooing other cryptocurrency and tokens to come launch on its chain promising mouthwatering incentives. Since the launch of its mainnet, a handful projects within the blockchain industry have expressed their interest  of possible migration.
While it is recording major gains, allowing its users to carry out spot trading on its platform, Binance has added margin trading capabilities on its trading platform for margin trading nine trading pairs. This includes: Bitcoin/ Tether, Binance Coin/ Bitcoin, Binance Coin/ Tether, Ethereum/ Bitcoin, Ethereum/ Tether, Tron/ Bitcoin, Tron/ Tether, XRP/ Bitcoin, and XRP/ Tether. This was reported by a redditor in the post
"Remember this post over a month ago? Research: Margin trading features found on Binance API. I took another look today and found that the isMarginTrading Allowed flag is now enabled for the following 9 pairs […] Perhaps, a sign that the margin trading is coming soon to Binance."
Margin trading with cryptocurrency allows users to borrow money against their current funds to trade cryptocurrency "on margin" on an exchange. In other words, users can leverage their existing cryptocurrency or dollars by borrowing funds to increase their buying power (generally paying interest on the amount borrowed, but not always)
Exchanges like BitMex, Kraken, Poloniex offer this service to its users with Bitmex as the market leader in this area. It is noteworthy that Digitex Futures Exchange has also been developing to enter the market seeking to dislodge Bitmex as a market leader with its zero fee trading platform but with the latest debacle on the launch of its platform, one can't really comment on their Futures Exchange yet.
With Binance clearly integrating Margin Trading service via API, there's no telling what we should expect from CZ who tweeted this
"Crowd intelligence in amazing"
The CZ led Binance having taken the industry by storm in its fascinating flight to be one of Top world exchanges within the year of launch is going boldly into new territories to conquer. With its track record of setting the pace for initial exchange offerings IEO, the global cryptocurrency community should be expectant of unique product offerings.
Enhancing Protection, Bittrex Secures $300m Digital Asset Insurance 
Cryptocurrency exchange Bittrex, Inc announced it had secured a $300 million digital asset insurance.
The insurance obtained secures named crypto assets in its cold storage system.
The blockchain technology and cryptocurrency exchange firm said it worked closely with the world's leading insurance broker and risk adviser, Marsh, in placing the coverage with Arch Syndicate 2012, an organization which provides casualty and specialty insurance for corporations and supported by various syndicates at Lloyd's of London.
The approval for insurance coverage according to Bittrex comes after successfully demonstrating its extensive internal security and compliance protocols.
The coverage is up to $300 million in assets in cases of external theft and internal collusion.
The underwriters were not disappointed upon learning of the 'best-in-class' technology Bittrex has. And the fact that 'a growing number of cryptocurrency exchanges around the world are also built on the Bittrex' technology owing to the confidence in the platform, Bittrex claims.
Speaking on the insurance coverage, the CEO of Bittrex, Bill Shihara, was quoted saying "Bittrex focuses on doing the right thing by our customers with security at the top of our mind. This insurance coverage provides another layer of peace of mind,".
He continued further saying "From our institutional customers to hobbyists, we are committed to prioritizing security throughout all of our decisions and forward looking blockchain technologies"
Co-leader of the global leader in insurance and risk management firm, Marsh's Marsh's Digital Asset Risk Transfer (DART) team also commented saying "Insurance plays a critical role in the growth and development of any business, including those that work with blockchain technology and digital assets,"
"We worked closely with Bittrex to create a tailored insurance solution to fit their specific cryptocurrency needs.