KuBitX Attracts Seed Investment as KBX Prepares for Launch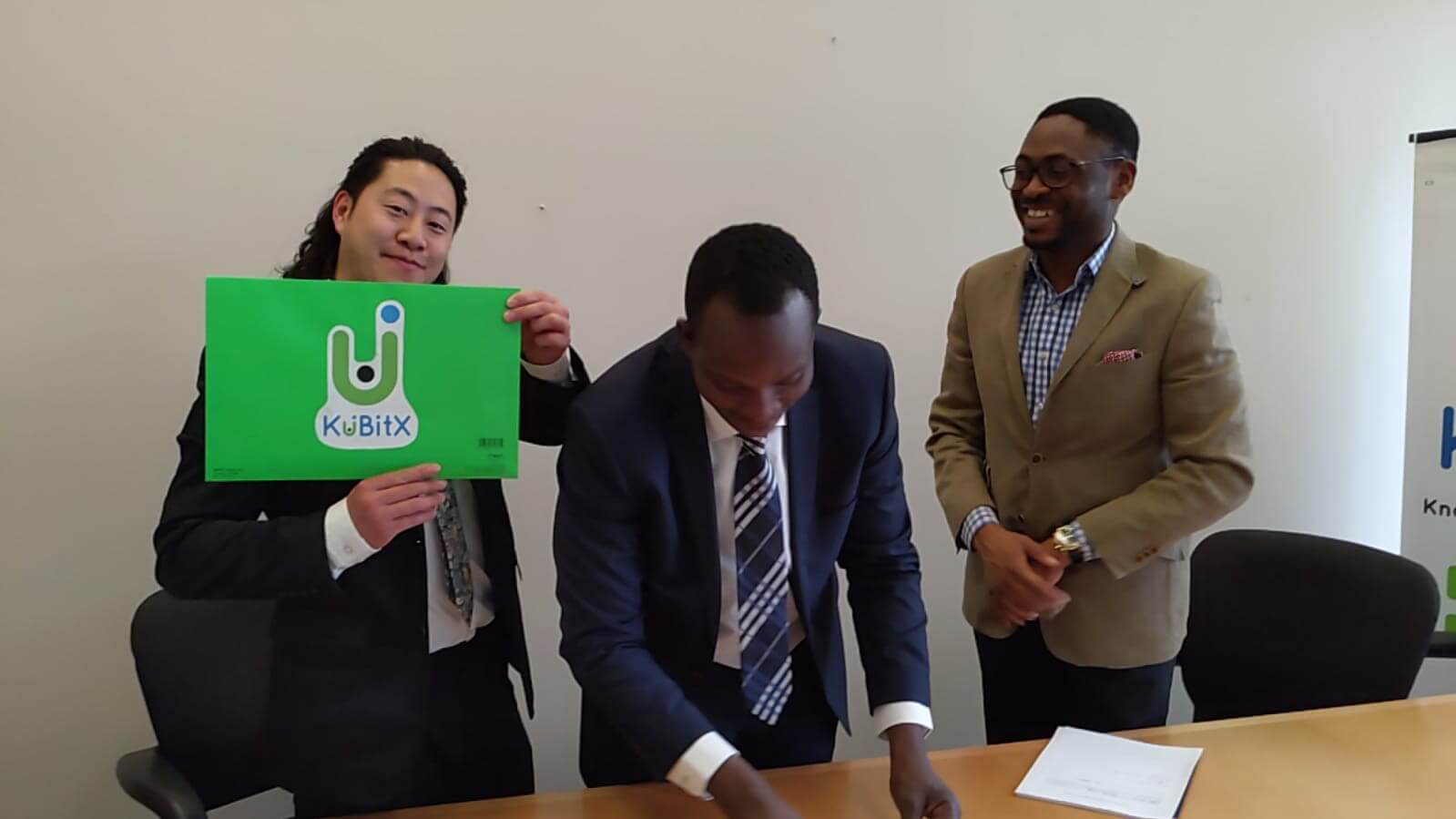 KubitX, one of Africa's pioneer exchanges secures seed funding from foreign investors as she prepares to launch its Pan-African token KBX.
The last 12 months have not been the best of market conditions, but the test of the character of a team is in how much they are able to accomplish with so little. It speaks a lot about what they can do with adequate backing financially and otherwise. Needless to over-flog this, it is not in doubt that the KuBitX team has shown its resourcefulness in getting 2 live products ready for market with limited funding.
Our native token (KBX) has generated so much interest within the community and among our project stakeholders. People in the Telegram community are probably used to (or are maybe even tired of) an endless barrage of the phrase "when trade Kbx?" Well, we expect to finally put an end to these repetitions in the coming few weeks.
For a while, the project had needed some operational funding to accelerate the progress and little wins being made from time to time. Recently we scored a home run. One that should make our efforts more visible to our stakeholders. KuBitX recently secured some operational funding from a seed investor. We expect this to impact our products go-to-market positively even as we begin to acquire users and volume for both our PROW and Exchange respectively. We expect this to impact the value we're bringing to your precious KBX asset.
What is in store for KBX (and its holders)?
We delayed the listing of KBX because we were working on strategies to bring more utility to the token beyond the typical exchange discounts and crypto dust conversion. We decided to not list KBX under pressure but to do so when we have brought some of the value bringing plans close to completion. Today there are at least 5 ways in which we are bringing utility and adoption to KBX, some are reasons for you to guard your tokens and be patient as the ride continues. Let us briefly talk about these 5 utility bringers.
Loyalty discounts on the PROW — users who pay their bills on the PROW using KBX now get a cashback reward. We believe this will incentivize grassroots users to buy, hold and use KBX more.
Periodic raffles for KBX users on the PROW — top users of KBX qualify for periodic raffles where they stand to win cash, tokens, vouchers, and products from African businesses and merchants
Fiat exit from the Exchange — Traders will be able to exit their crypto to the available fiat/local stable coin via KBX
Staking for passive income — Users will be able to stake their KBX to earn periodic passive income
KBX markets — Trade in KBX markets without transaction fees
IEO airdrops for KBX holders
Cashback rewards at merchant stores for KBX adoption in Africa — to foster adoption of KBX as a means of payment within Africa.
"When trade KBX?"
You are tired of hearing this question, but you are probably even more tired of hearing "very soon". What can we say without giving too much away at this time? It really is closer than you can imagine, we will not just fuel speculation and consequent distraction by giving another date. For those who are looking to start trading, we will give a few days/hours heads up before we commence trading activities.
To wrap this up…
We cannot advise what to do with your tokens, we can only keep working to bring it more utility and adoption; more ways to ensure that our patient holders get rewarded for their faith in the project in the long run. We always welcome constructive criticism and contributions on how to make our dear project a success story. We wish to appreciate those who have stood up to defend the project at any opportunity, you are part of the reason we go every day in search of big wins for KuBitX.
It is your project.
Know it. Have it. Secure it. Protect it. Defend it. Support it.
Warm Regards from the KuBitX Team
BBOD Launches World's First Zero-fee, Non-custodial Crypto Derivatives Trading Platform

HONG KONG, 15th November 2019 – BBOD, world's first zero-fee, non-custodial cryptocurrency derivatives trading platform with an unprecedented level of security and transparency, is now live and open for business.
The lack of transparency, trust, and adequate fund security at centralised exchanges has grown urgent demand for better custodial practices, separating user funds from the funds of the holdings of the exchange.
During a recent press conference, Jacob Ruczynski, CEO at BBOD, explained the security feature:
"At BBOD, custody of cryptocurrencies is completely separate from the exchange. As a result, our platform does not hold private keys to the client's balances. Instead, each client holds their funds in a decentralised smart contract account. No private keys are created. Therefore, the keys can not be stolen by hackers."
"All user balances are updated daily and visible on the Ethereum blockchain. The public may monitor in near real-time the number of users registered, their balances and the total amount of funds at the exchange. This design allows BBOD to pass proof-of-solvency and proof-of-reserves audits using solely publicly available data." he added.
BBOD partners with TrustToken to offer the world's first TUSD-settled perpetual futures contracts with up to 50x leverage, allowing market participants to go long or short on various cryptocurrencies, empowering them to express sentiment and manage risk more effectively using a stablecoin collateral. The instrument has no expiration dates, unlike fixed maturity futures.
Ryan Rodenbaugh, Business Development Lead at TrustToken, said: "We're excited to continue developing TUSD to better meet the demands of modern markets. Starting as a better way to move money to becoming a staple currency across spot markets, TUSD is proud to now serve the futures and derivatives markets. Empowering crypto traders to enter these enormous markets is part of our ongoing commitment to growing the utility, credibility, and accessibility of cryptocurrencies, and we're proud to be doing it with BBOD."
BBOD is to become the most liquid and secure marketplace to trade altcoins with high leverage aiming to list perpetual futures contracts on +50 cryptocurrencies by the end of 2020.
In the first stage the BBOD platform will offer perpetual contracts on the following 17 underlying cryptocurrencies against TUSD with up to 50x leverage: Bitcoin, Ethereum, Ripple, EOS, Tron, NEO, Binance, Litecoin, Stellar, Cardano, IOTA, Monero, NEM, ICON, Elastos, Decred, Digibyte.
BBOD Chief Economist, Piotr Arendarski Ph.D., said:
"The cryptocurrency derivatives space still lacks professional, reliable marketplaces to trade altcoins with high leverage, and this is what we provide on our trading platform. We apply the same standards in terms of risk management and compliance as you would see in the established finance space."
"The firm has a number of additional futures contracts on altcoins and on crypto indices in the pipeline and plans to expand its range of services," he added.
In the next stage, the zero-fee BBD-settled market will be launched with 4 contracts: BTC, ETH, EOS, LTC vs. BBD on December 9th, 2019. There will be no transaction fees (zero) on the BBD-settled futures markets (eg. BTC/BBD perpetual contract). Traders need to use the BBD token as a collateral, so balances and PnL is denominated in BBD.
Additionally, BBOD will be conducting a non-dilutive public offering of 8,000,000 BBD tokens which is starting on the 19th of November, 2019. Interested parties may purchase BBD tokens with up to a 60% discount in relation to the intended price of the token at the BBD/TUSD spot market; to be launched on December 10, 2019.
To learn more about BBOD's cryptocurrency derivatives trading platform, visit their official website at http://www.bbod.io
About BBOD
BBOD is a fully transparent, non-custodial cryptocurrency derivatives trading platform for retail and institutional clients, offering a secure and transparent marketplace to trade Bitcoin and multiple Altcoins futures contracts with a stablecoin collateral. The non-custodial nature of the platform means that BBOD does not hold either the clients' digital assets or their private keys. Instead, a client has their own contract account on the Ethereum blockchain. For more information, please visit https://bbod.io/
Follow BBOD on Twitter
Join BBOD's Chat on Telegram
Media Contact Details:
Hannah E. Lee
marketing@bbod.io
This press release is for informational purposes only. The information does not constitute investment advice or an offer to invest