KuBitX Attracts Seed Investment as KBX Prepares for Launch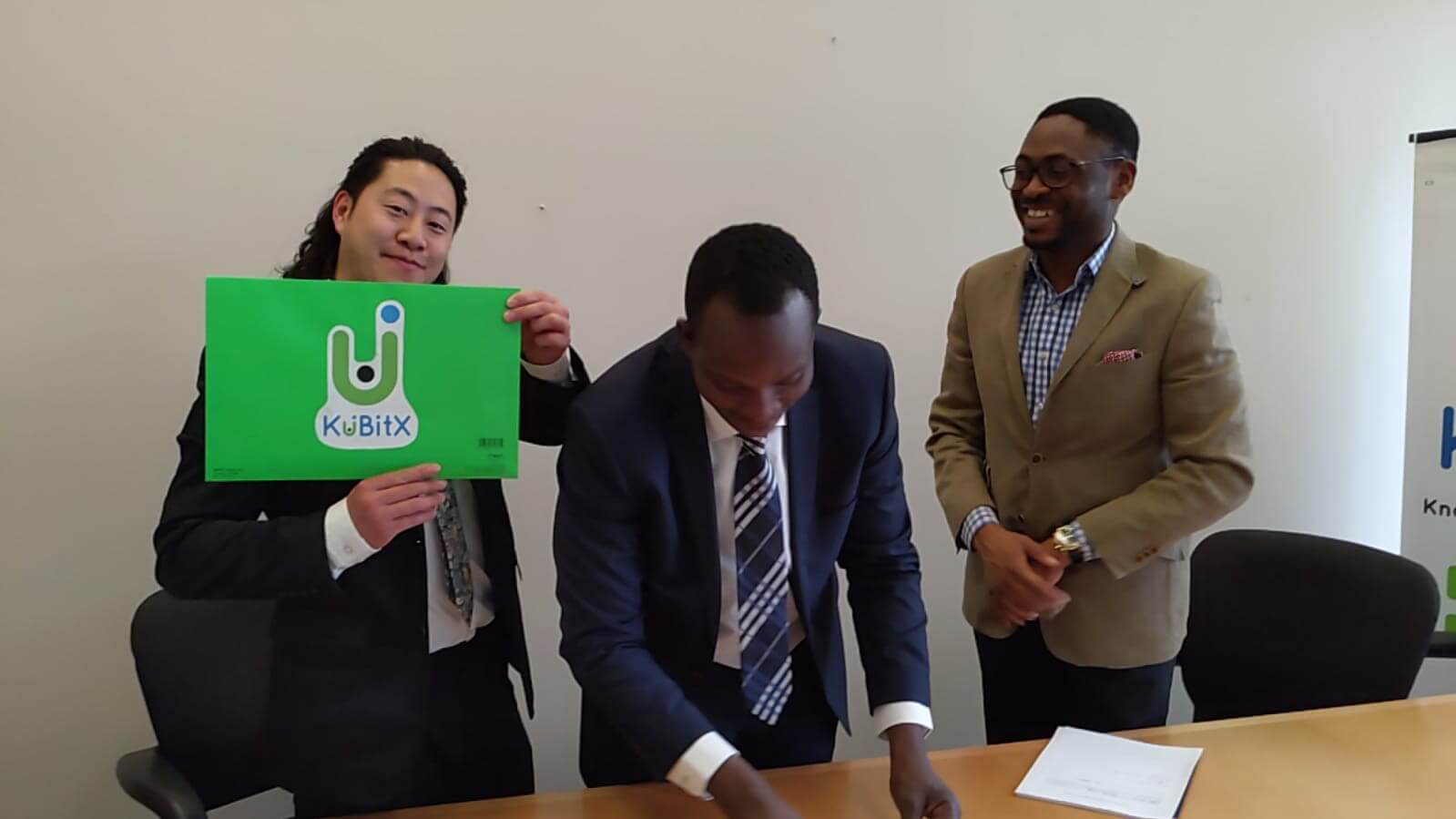 KubitX
, one of Africa's pioneer exchanges secures seed funding from foreign investors as she prepares to launch its Pan-African token KBX.
The last 12 months have not been the best of market conditions, but the test of the character of a team is in how much they are able to accomplish with so little. It speaks a lot about what they can do with adequate backing financially and otherwise. Needless to over-flog this, it is not in doubt that the KuBitX team has shown its resourcefulness in getting 2 live products ready for market with limited funding.
Our native token (KBX) has generated so much interest within the community and among our project stakeholders. People in the Telegram community are probably used to (or are maybe even tired of) an endless barrage of the phrase "when trade Kbx?" Well, we expect to finally put an end to these repetitions in the coming few weeks.
For a while, the project had needed some operational funding to accelerate the progress and little wins being made from time to time. Recently we scored a home run. One that should make our efforts more visible to our stakeholders. KuBitX recently secured some operational funding from a seed investor. We expect this to impact our products go-to-market positively even as we begin to acquire users and volume for both our PROW and Exchange respectively. We expect this to impact the value we're bringing to your precious KBX asset.
What is in store for KBX (and its holders)?
We delayed the listing of KBX because we were working on strategies to bring more utility to the token beyond the typical exchange discounts and crypto dust conversion. We decided to not list KBX under pressure but to do so when we have brought some of the value bringing plans close to completion. Today there are at least 5 ways in which we are bringing utility and adoption to KBX, some are reasons for you to guard your tokens and be patient as the ride continues. Let us briefly talk about these 5 utility bringers.
Loyalty discounts on the PROW — users who pay their bills on the PROW using KBX now get a cashback reward. We believe this will incentivize grassroots users to buy, hold and use KBX more.
Periodic raffles for KBX users on the PROW — top users of KBX qualify for periodic raffles where they stand to win cash, tokens, vouchers, and products from African businesses and merchants
Fiat exit from the Exchange — Traders will be able to exit their crypto to the available fiat/local stable coin via KBX
Staking for passive income — Users will be able to stake their KBX to earn periodic passive income
KBX markets — Trade in KBX markets without transaction fees
IEO airdrops for KBX holders
Cashback rewards at merchant stores for KBX adoption in Africa — to foster adoption of KBX as a means of payment within Africa.
"When trade KBX?"
You are tired of hearing this question, but you are probably even more tired of hearing "very soon". What can we say without giving too much away at this time? It really is closer than you can imagine, we will not just fuel speculation and consequent distraction by giving another date. For those who are looking to start trading, we will give a few days/hours heads up before we commence trading activities.
To wrap this up…
We cannot advise what to do with your tokens, we can only keep working to bring it more utility and adoption; more ways to ensure that our patient holders get rewarded for their faith in the project in the long run. We always welcome constructive criticism and contributions on how to make our dear project a success story. We wish to appreciate those who have stood up to defend the project at any opportunity, you are part of the reason we go every day in search of big wins for KuBitX.
It is your project.
Know it. Have it. Secure it. Protect it. Defend it. Support it.
Warm Regards from the KuBitX Team