Justin Sun to launch Tron-based Decentralized stablecoin. Why should we care?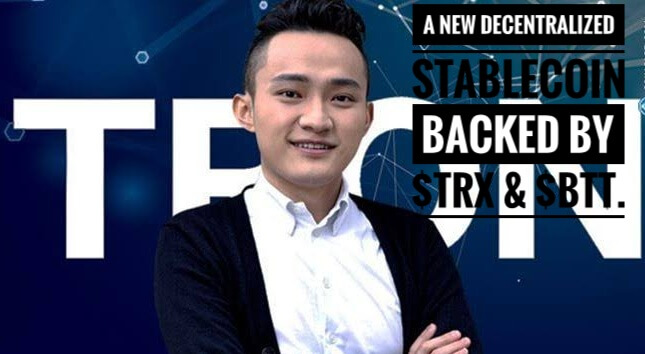 Founder of the Tron Blockchain, Justin Sun has hinted at plans to launch a stablecoin based on the Tron blockchain.
This was made via his Twitter account hours ago.
According to the tweet, the TRON community will launch a new decentralized stablecoin backed by the TRX and BTT token.
#TRON community will launch a new decentralized stablecoin backed by $TRX & $BTT. What's the best name for this stablecoin?

— Justin Sun (@justinsuntron) January 16, 2020
There was little information given by the tweet but Justin Sun posted a question to the entire community, and it is for the best name for the new stablecoin.
Stablecoins have grown in numbers since the eventual launch of US dollar backed Tether (USDT). Ever since then, various fiat currency pegged stablecoins have been made available on the market.
The stability of this cryptocurrency class has also pricked the interest of governments and private corporations, the decision of Facebook to launch Libra provides a testament to the global interest in stablecoins which does away with the apparent honeypot feature of non-stable cryptocurrencies such as bitcoin, ethereum and other non-stablecoins. Volatility.
Nations CBDC has also become a fascinating way to utilize the idea behind stablecoins. Several countries are experimenting and others such as China are already getting ready.
Justin Sun's decision to launch a decentralized stablecoin may be a noble cause, but the optics of this decision may show a contrary view.
Tron and the founders Justin from its earliest time has been involved in certain controversies such as plagiarizing the White Paper of other projects and copying codes from Ethereum, has also been linked to pump and dump schemes most especially with the use of its wide audience to manipulate value of coins by tweeting mostly inconsequential pieces.
The new stablecoin will be decentralized according to Justin Sun. While the decentralization is not absolute, complete decentralisation is a myth and it has been a much discussed topic in the space. It therefore begs a very important question, since it's claimed to be decentralized, who will be the horses pulling the chariot.
With many stablecoins in the market, one would wonder why launch a new one, there are mostly two options on ground, it's either the stablecoin markets offer very juicy returns that the Tron blockchain will benefit from the volume as the 'horses' also does, or Justin Sun has ran out of ideas.
For the community's sake, let it be the first.
MoneyGram's New Time Remittance Technology backed by Visa not Ripple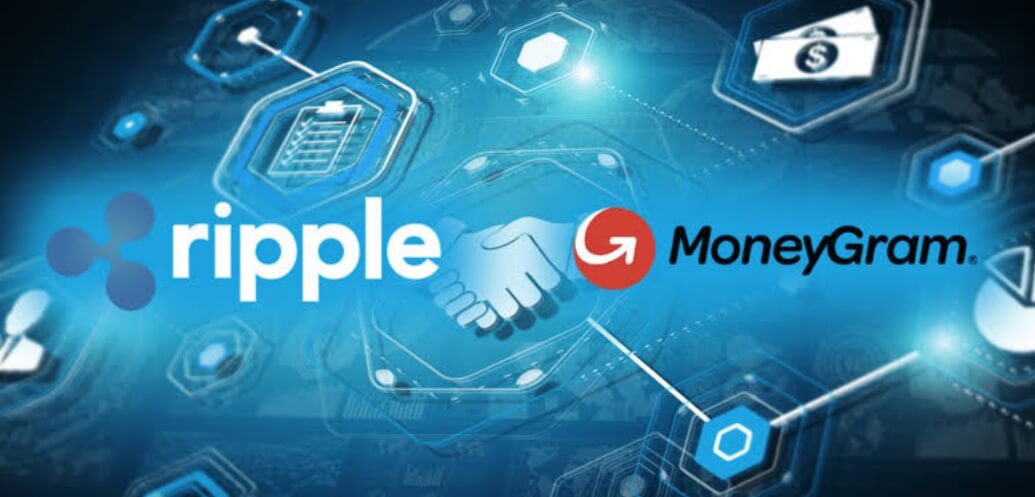 A new service introduced by remittance giant (MoneyGram) which allows users to send and receive money in real-time has been credited to visa and not the work of its blockchain-based partner (Ripple) in an announcement by representatives of the company.
The recently launched Fastsend, a new service which allows clients to send money in real-time to a phone number through a mobile application or dedicated website. While responding to enquiries from news sources about the latest concept, it was revealed to much surprise that MoneyGram did not make use of the technology of Ripple to achieve the latest product.
Do we need blockchain for real-time settlements?
MoneyGram Chief Operating Officer, Kamila Chytil informed news sources that FastSend makes use of Visa's Direct Original Credit Transaction to send funds to bank accounts making use of Debit card deposit which is clearly not blockchain-backed or related.
Without the need for DLT, the dedicated website and app make use of an open-source cloud-based microservices. Chytil further stated that although Ripple is not involved in the new product, the firm still makes use of Ripple's blockchain in other fields of the company.
Also, Chytil made mention of MoneyGram's continuous effort on how to utilize blockchain in areas where it could assist to solve data privacy and regulatory obligations via distributed ledger technology. In her remarks, she spoke highly of DLT technology and cryptocurrencies, stating that the firm believes blockchain to be the future of global cross border payments and transfer of money.
As MoneyGram continues to research on the multiple use cases in order to tap into Ripple's tools while integrating with the recent version of Ripple's service suit to introduce cash-out service to all network members.
It is worth noting that Ripple is gaining increased support and approval among financial institutions to provide them with its DLT services in Africa with the National Bank of Egypt joining its network, this has been seen as a welcome development as it would do well for the inward remittance within the region the Ripple Network.