Free Crypto Trading App Robinhood Launches in Colorado with Bitcoin, Ethereum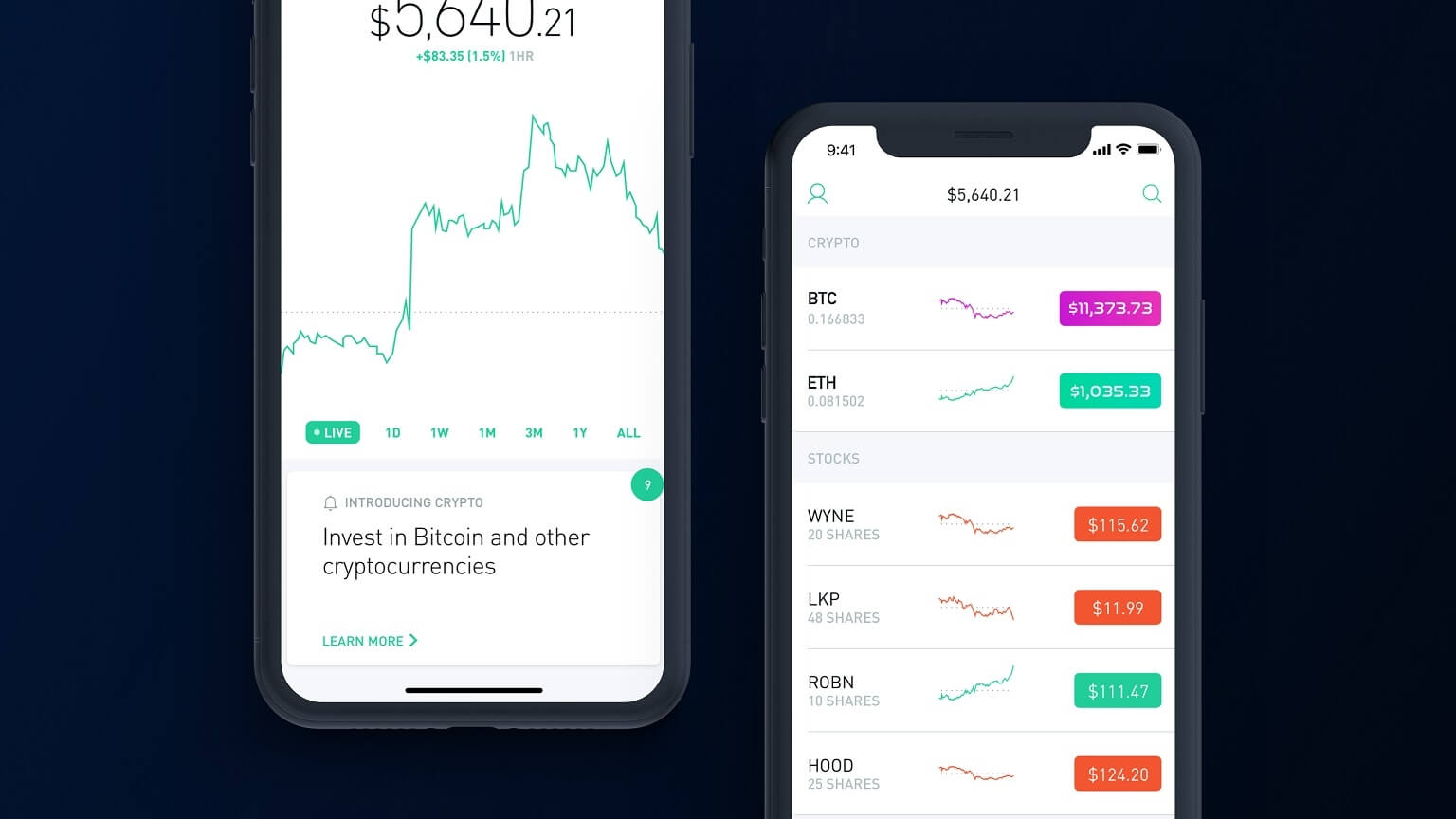 Cryptocurrency is becoming the rave of the movement in the United States as Robinhood App launches in Colorado with Bitcoin and Ethereum. As the competitive cryptocurrency landscape is heating up, the trading platform unveiled their commission-free trading app for leading cryptocurrencies bitcoin and Ethereum and also support stocks, ETFs as additions.
Colorado joins California, Massachusetts, Missouri and Montana to join Robinhood. The movement has been from state to state which began in April. More states are calling for the platform to expand to their states as well as the support for Litecoin. But some Twitter followers in the states where Robinhood Crypto has been rolled out say they have yet to gain access to the trading platform and are stuck on a "waiting list."
Gaining Pace
The move for a zero-fee exchange is fast gaining grounds and its the perfect way to build a reputation which will later result in increased market share. This direction would put Robinhood on the radars of the regulators as they would be concerned about how revenue is generated and privacy policies.
In New York, CCN recently reported that New York Attorney General Eric Schneiderman in a bid for greater transparency has contacted more than a dozen cryptocurrency exchanges with information requests. The development was enough to send the prices of leading cryptocurrencies lower for a while, but they've since rebounded.
The Call for other cryptocurrencies
As bitcoin and ethereum are the major cryptocurrencies being offered by Robinhood, there has been a call for other cryptocurrencies most especially Litecoins. Although it offers market data for a number of altcoins.
Even though the app offers zero-fee cryptocurrency trading, it also offers a premium account dubbed Robinhood Gold which has a monthly fee and better returns.
Featured Image: engadget
Would opt for the free Robinhood app or still stick to your regular exchange platform apps? Let us know what you think?
Disclaimer:
The Information provided on the website is designed to provide helpful information regarding cryptocurrency subjects. The content is not meant to be used, nor should it be used as a basis, foundational knowledge or prerequisite for decision making regards trading. Always do your own research and due diligence before placing a trade. We are not liable for any outcome based on any content found on the site.
Bitcoin Cash Support Added to HTC Flagship Smartphone, the Exodus 1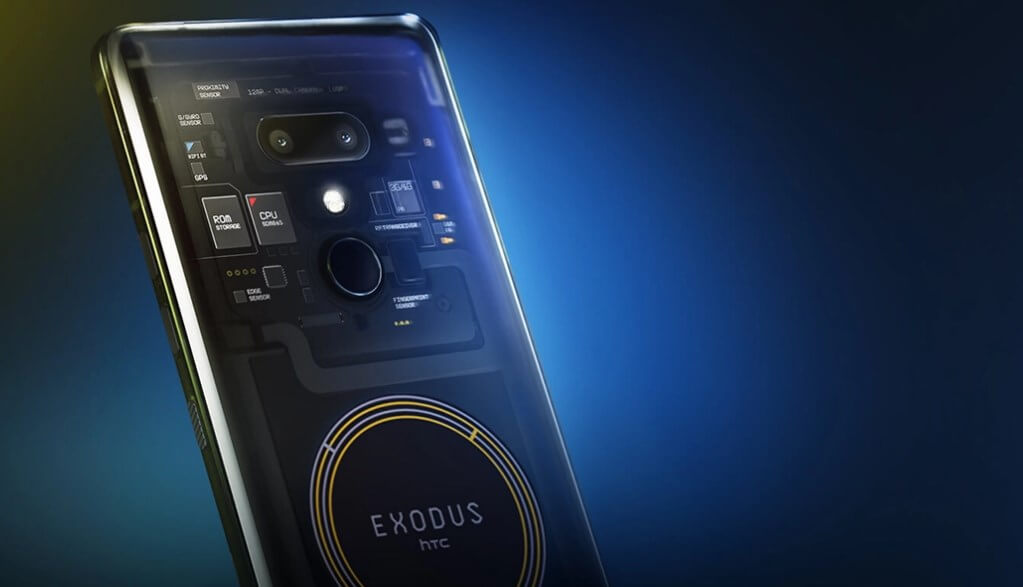 Bitcoin Cash support has been added to the Exodus 1, the flagship smartphone of HTC as part of a new partnership between the Taiwanese smartphone consumer electronics manufacturer and Bitcoin.com
The Exodus 1 which is an Android powered mobile phone is the first native web 3.0 mobile devices with architecture that secures crypto assets. The device has an easy to use digital wallet, Zion Vault whose software interfaces with the device's hardware security.
The wallet allows users to store and make transactions using the bitcoin cash cryptocurrency without having to be exposed to remote system penetration.
According to Bitcoin.com, the partnership will see HTC pre-loading the firm's popular wallet app on the device. In turn, Bitcoin.com will offer for sale the Exodus 1 Flagship device and other lower device from the manufacturer on the Bitcoin.com online store. The lower priced device Exodus 1s will also feature same native bitcoin cash support which the flagship users are to enjoy.
Speaking on the partnership, Bitcoin.com CEO Stefan Rust said "There are so many synergies between Bitcoin.com and HTC. We are very excited to be on this incredible journey together."
Roger Ver, the Executive Chairman contributed saying  "Bitcoin.com's partnership with HTC will enable Bitcoin Cash to be used as peer to peer electronic cash for the millions of HTC smartphone users around the world."
Based on the news reporting arm of bitcoin.com, HTC sees great promise in cryptocurrency and that is the reason why it has added support for bitcoin cash.
The Taiwanese firm's Decentralized Chief Officer Phil Chen speaking on the importance of the partnership between both organizations said "Smartphones are everywhere and have proliferated across the planet. It's very important for the adoption of crypto that it is easy to store and use, no matter which cryptocurrency is preferred by people. So the fact that BCH, one of the biggest cryptocurrencies, is now easy to use on our smartphone is very important for us. Together, HTC and Bitcoin.com are helping to bring crypto to the masses."
He went further saying HTC believes in user ownership of, control of their data and cryptocurrency presents the best opportunity to start the journey into owning personal data. Understanding the fear of users owning and controlling access to their data, Phil Chen believes this will significant impact the business models and revenues of these 'powerful firms'.
HTC believes the smartphone will be the tool which will allow users manage, access, store their digital assets.
Bitcoin.com revealed that future plans of the partnership includes offering discounts when paying for goods in BCH as well as sales of the Exodus phones on store.bitcoin.com