Free Crypto Trading App Robinhood Launches in Colorado with Bitcoin, Ethereum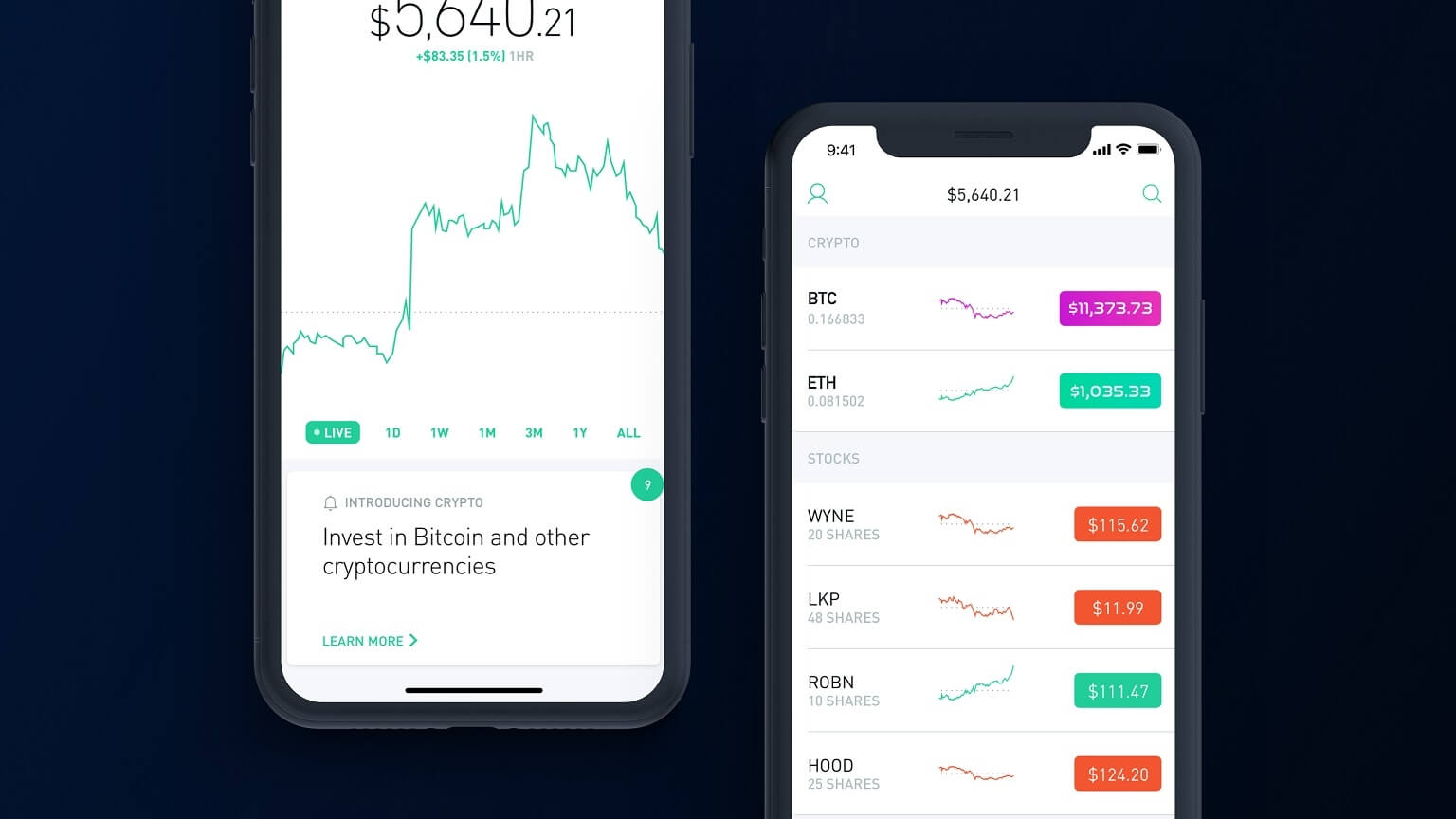 Cryptocurrency is becoming the rave of the movement in the United States as Robinhood App launches in Colorado with Bitcoin and Ethereum. As the competitive cryptocurrency landscape is heating up, the trading platform unveiled their commission-free trading app for leading cryptocurrencies bitcoin and Ethereum and also support stocks, ETFs as additions.
Colorado joins California, Massachusetts, Missouri and Montana to join Robinhood. The movement has been from state to state which began in April. More states are calling for the platform to expand to their states as well as the support for Litecoin. But some Twitter followers in the states where Robinhood Crypto has been rolled out say they have yet to gain access to the trading platform and are stuck on a "waiting list."
Gaining Pace
The move for a zero-fee exchange is fast gaining grounds and its the perfect way to build a reputation which will later result in increased market share. This direction would put Robinhood on the radars of the regulators as they would be concerned about how revenue is generated and privacy policies.
In New York, CCN recently reported that New York Attorney General Eric Schneiderman in a bid for greater transparency has contacted more than a dozen cryptocurrency exchanges with information requests. The development was enough to send the prices of leading cryptocurrencies lower for a while, but they've since rebounded.
The Call for other cryptocurrencies
As bitcoin and ethereum are the major cryptocurrencies being offered by Robinhood, there has been a call for other cryptocurrencies most especially Litecoins. Although it offers market data for a number of altcoins.
Even though the app offers zero-fee cryptocurrency trading, it also offers a premium account dubbed Robinhood Gold which has a monthly fee and better returns.
Featured Image: engadget
Would opt for the free Robinhood app or still stick to your regular exchange platform apps? Let us know what you think?
Disclaimer:
The Information provided on the website is designed to provide helpful information regarding cryptocurrency subjects. The content is not meant to be used, nor should it be used as a basis, foundational knowledge or prerequisite for decision making regards trading. Always do your own research and due diligence before placing a trade. We are not liable for any outcome based on any content found on the site.
CEO of MTN Group Speaks Out on MTNCOIN, Calls it Fake.
The CEO of MTN Group, Rob Shuter has spoken out on the document circulating the internet showing the Telecom giant, MTN Group to launch a utility token – MTNCOIN.
The CEO calls the document and unsolicited proposal and the Telecom firm will not consider it.
Fake news guys was an unsolicited proposal we are not taking forward.

— Rob Shuter (@ShuterRob) November 13, 2019
The document which was dated 29th of October, 2019 and titled "MTN COIN – Building Africa's Universal Financial Services & Rewards Ecosystem" proposes a crypto token that will be used as a universal digital settlement currency for all financial.
In a statement published by MTN Group, it said it wishes to distance itself from the document as well as the services and offerings mentioned in the document as they are not provided by the firm.
According to the statement, MTN said the document was an unsolicited proposal submitted by an entity called Eureka Africa and it wasn't adopted.
However, the Telecom giant affirmed its continual engagement and collaboration with various vendors, and if necessary it said, use official MTN channels to communicate such partnerships.
The document proposes the launch of a Stellar blockchain based cryptocurrency, MTNCOIN that will serve as a universal digital settlement currency for all financial users cases for all parties.
According to the document, It also intends solidifying and expanding MTN's position as Africa's leading communication services provider by staying at the forefront of digital transformation; capitalize on the Global Financial Technology revolution and lead the disruption of the traditional financial and insurance sector in the continent to protect current and create new revenue streams.
The Telecom giant has requested publishers to refrain from sharing the document or its contents on any public platforms.