Facebook's Libra Project White Paper Is Officially Out: Pushes for the Internet of Money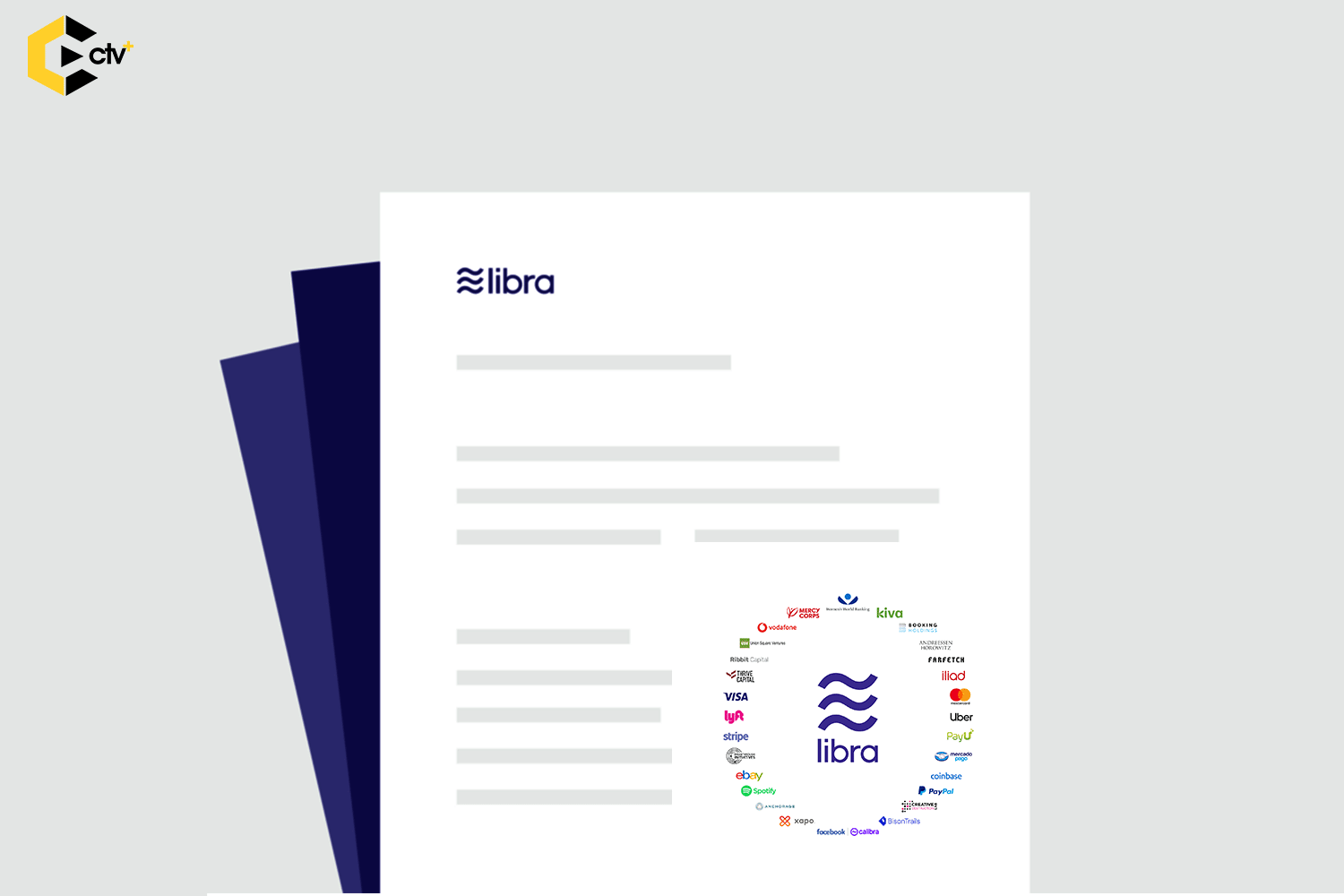 After months of speculation and a nonofficial statement from the Facebook team after the news break by Bloomberg reports on the rumoured cryptocurrency project secretly being worked, Facebook's Libra Project White Paper is officially out.
Facebook clearly outlines its mission and vision for the Switzerland registered project.
It's mission according to the whitepaper reads
"Libra's mission is to enable a simple global currency and financial infrastructure that empowers billions of people."
Facebook is clearly ready for another phase of its reign as a social media giant housing more than a quarter of the world's population. It is home to more than 2 billion users with its aggregated user base for WhatsApp, Instagram, Facebook and Messenger.
With the Libra's project cryptocurrency dubbed the Globalcoin, Facebook is going to have an impact in the cryptosphere coupled with the influence of the founding members such as Coinbase, Visa, Spotify, Mastercard, Uber, Paypal, and others who have invested about $10million each into the project.
Facebook wants to make Libra the evolution of Paypal with the wish that it will be simpler to establish, easier to use as a payment means with fewer transaction fees, more accessible to the unbanked, more flexible and durable through decentralisation.
In its Libra document, Facebook writes:
"Success will mean that a person working abroad has a fast and simple way to send money to family back home, and a college student can pay their rent as easily as they can buy a coffee."
Alongside Libra network, Facebook is also launching Calibra, a subsidiary company that will handle the transactions and protect users privacy. The goal of Calibra is "to provide financial services that will let people access and participate in the Libra network," and it will be readily available in Messenger and WhatsApp and also as a standalone app.
The control of the Libra network will not be solely Facebook's duty since it is decentralized to include all the 28 founding members. It is the association's duty commonly referred to as "Libra Association" to promote the open-sourced Libra blockchain and also sign up businesses to accept Libra for payment. It rests upon them to recruit more founding members as Facebook says it wants to reach 100 members before the official launch of Libra.
The unit of the Libra cryptocurrency is Libra just like the unit of a dollar is cent. Libra is represented by a three wavy horizontal line Unicode character ≋ like the dollar is represented by $ or the naira by #. The value of a Libra is meant to stay largely stable since it is a stable coin. Its stability will make it be a good medium of exchange, as merchants can be confident as they will be assured they won't be paid a Libra today that will be lesser than the amount tomorrow.
Italian Football Club Juventus Now Has Its own Crypto Token $JUV. 
Italian football Club Juventus has partnered with sports focused blockchain firm Socios.com to launch a cryptocurrency token $JUV.
Socios.com is the world's first blockchain-based fan voting and rewards platform. A tokenized voting platform that gives fans the power to crowd-manage their favorite sports teams.
The token which football fans can purchase via the Social' App grants holders the right to vote on certain club decisions and earn rewards.
In sport focused token offering 'Fan Token Offering FTO™, a significant number of the 20,000,000 total supply the JUV token is already available for sale to interested fans.
Giorgio Ricci, Chief Revenue Officer of Juventus speaking on the development said;
"We are proud to be the first Club to be activated by Socios.com on its platform, inaugurating a new way to interact with our fans around the world".
The price of $JUV will fluctuate according to supply and demand once the marketplace feature is launched, and Fan Tokens can be traded by fans on exchanges.
Alexandre Dreyfus, the founder and CEO of Socios.com who also commented on the partnership between both organizations said;
"99.9% of sports fans are not in the city/country of the team they are supporting. We created these fungible fans tokens to allow fans to have an influence over some fan-based initiatives".
$JUV is currently priced at around €2 (~$2.2) apiece. A limited number of these tokens are also available for free via Socios app's Augmented Reality feature, Token Hunt.
According to Socios.com, it also has other clubs that are ready to join its platform and six are already lined up for tokenization by Q1 2020.
These include Paris Saint-Germain (PSG) and Atlético de Madrid (tokens for which will be launched in late January); West Ham United, Galatasaray and A.S. Roma (in February) and esports provider OG (in March), per the announcement.
The Socios app is available to download for Android and iOS users can apply for a beta version of the app.