Blockstack Opens the way for Crypto Startup's funding via Global Token Sales in a Surprising approval by the SEC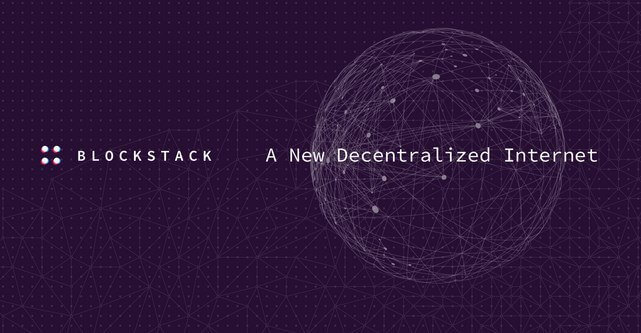 Blockstack Opens the way for Crypto Startup's funding via Global Token Sales in a Surprising approval by the SEC
In a surprising move which has astonished the crypto, finance and regulatory community, the US based Blockstack which is a decentralized computing network according to its personal description has gotten approval from the Security and Exchange Commission in the United States to carry on a token sale which it is empowered to sell to both accredited and non-accredited investors as well as US and non-US investors.
Hear that sound? that's ten thousand blockchain startups calling up lawyers to ask "what the eff is a Reg A?"

Congrats @blockstack on getting your offering qualified!

— Preston Byrne (@prestonjbyrne) July 10, 2019
This achievement has gathered applauding comments from crypto twitter considering the Commission's hard-line on the sales of unregistered securities via token sales or ICO. Since the Commission came hard cracking down on illegal and fraudulent token sales, many Startups has been trying play safe while experiencing setbacks as the regulatory climate wasn't clear for them. The establishment of a functional ETF is still on the commission to fully give a go-ahead to.
https://twitter.com/jchervinsky/status/1149104172182036480
Blockstack has in this move paved way for other blockchain and cryptocurrency startups to have a clear direction on how to go about launching sales of government approved tokens to the general public. The Utility Token of the Blockstack project STX will be sold to the investing based on the Regulation A+.
The firm is looking at raising a sum of $28 million via this token sale which anyone who desires to participate will be legally able whether in the United States or elsewhere. A turn around and applause move on the part of the Securities and Exchange Commission on the participation of US citizens on token sales in time past. The sale will commence on the 11th of July, 2019.
The year 2017 saw billions of dollars raised via ICOs from both fraudulent projects to non-fraudulent project. All through the year, as the token sale market was booming, so the price of cryptocurrency was booming with Bitcoin touching $20,000 and Ethereum reaching as high as $1300 at it's peak. However, with ban sweeping across the world from both government and corporations on cryptocurrency activities, the market took a dive in what has been known the longest bear season ever in cryptocurrency lifetime -the Crypto Winter.
As the market continues to rage on, with IEOs on one side, the Blockstack news is a welcome development for crypto enthusiasts who cannot wait anymore to enjoy the gains of the ICO era.
EOS Versus TRON, The Dapp War Continues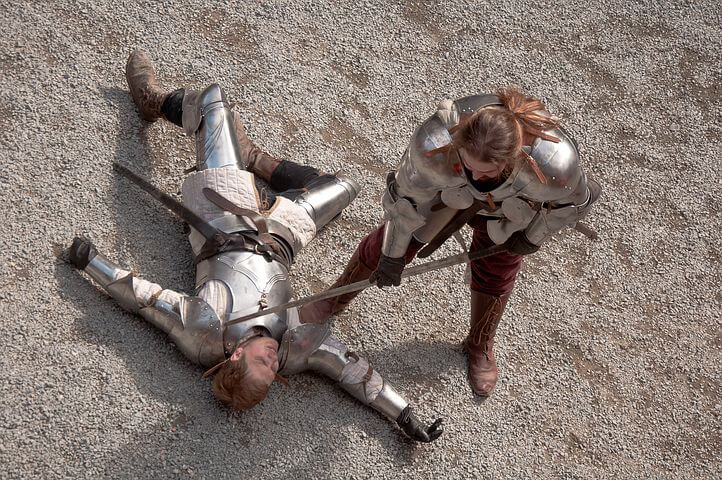 The world of Decentralised applications (DApps) began with Ethereum. However, it has grown to include more blockchains Networks utilizing smart contracts to build DApps on the blockchain. With over 1,800 listed DApps according to Dappradar.com TRON network and EOS seems to be on a warpath for dominance.
Before we crown the King of DApps, it is important to note that a DApp must have an open source code available to all. A DApp must also be decentralized, incentivized and have an algorithm that generates token or an inbuilt consensus mechanism.
While the battle of supremacy on DApps revolves around TRON and EOS, it is important to note that these blockchains are not so different from each other. Both Tron and EOS started on the Ethereum blockchain as ERC-20 tokens. However after creating their own Mainnet they moved all of their tokens to their own blockchain network.
It is also important to note that both TRON and EOS are built on the delegate Proof of stake mechanism (DPos). The DPos is a mechanism where the selection of block producers will be done by voting. EOS has 21 block producers of which 20 will be selected by top 20 received votes and 1 will be randomly chosen. On the other hand, TRON has a total of 27 block producers (super representatives) who have to go through voting systems. It is impressive that both blockchains allow its token holders to Vote for their Block producers or Super representatives.
TRON Foundation was created in September 2017 by its CEO Justin Sun and it's mainnet was launched in June 2018. TRON based network claims to have the capacity of clearing 2000 Transaction per second. However, the TRON network block explorer TronScan reveals that it is currently close to 750 TPS.
On the other hand, EOS is own by Block.One, an open source software publisher. Its white paper was published in 2017 and the open source software was launched on June 1, 2018 by Dan Larimer, who is also the founder and creator of Bitshares and Steem. While EOS has been called the Ethereum Killer, however, it currently processes around 4000 Transactions per second.
According to TPS, EOS is winning the race. Also, in Q2, 2019, EOS has almost 62% DApps active in Q2. Although AnChain, blockchain intelligence firm claims that in Q1, 75% of the traffic from the top 10 gambling dApps on EOS were driven by bad bots. That means about $6 million worth of transaction volume was carried out by bots. TRON's DApps, on the other hand, had 82% active uses in Q2, 338 out of 412 of all TRON's DApps were active in Q2.
As at press time, EOS is the top blockchain network with 2,231,299Op activity while TRON is coming 5th with 842,442Op. However, TRON DApp TronBet is taking the lead on DappRadar with more than 3000 users and $6.1 million in its 24hour volume. EOS DApp, Dice, comes after TronBet more than 97,000 users and a 24hour volume of $266,000.
Although there have been whispers on the state of DApps and their relevance, but it is important to note that DApps are pulling their weight in the blockchain sphere. While it will be difficult to name who is King of DApps, there are other Blockchain networks building DApps that are worth keeping an eye on such as Steem, IOST, and TomoChain.