US States Sets up Regulations On Bitcoin And Cryptocurrency Implementation.
United States, which is has the highest adoption for Bitcoin and Cryptocurrency in the world is on the verge of increasing it's tally in the sector as major states within the country are gearing up to implement regulations that would support Bitcoin and cryptocurrencies at large.
With Some states lagging behind and have not yet introduced regulatory regimes to take full advantage of the technology, some state governments are at various stages of implementation of the crypto and blockchain technologies. These governments believe that taking full advantage of the technology would help stimulate local economies and improve public services.
From Ignorance to Wisdom.
There's a belief that there are two a major waves that have swept the cryptocurrency world in terms of adoption since
its inception. It is believed that only few states has absorbed it with the state of New Mexico and Carlifornia issuing warnings about investing in cryptocurrencies. About 10 states accepted cryptocurrecy from its inception. The second one came in the last two years when a large group of states started exploring the potential implementation of blockchain technology in the public and the private sector.
One of the states that took precautionary measures is Colorado. Wyoming has been mentioned as a state seeking broader impact on the state economy. Recently, its legislature passed a bill exempting cryptocurrencies from property taxation. The state has been praised for becoming the most crypto-friendly jurisdiction in the country.
As the number of states adoption of this technology increases, Many state legislatures have introduced regulations mostly clarifying matters related to the exchange of cryptocurrencies and the application of existing money transmission laws. Nevertheless, the majority of US states have taken at least some form of regulatory stance concerning cryptocurrencies and the blockchain technology, as the researchers point out.
Bitfinex Eliminates $10,000 Minimum Equity Requirement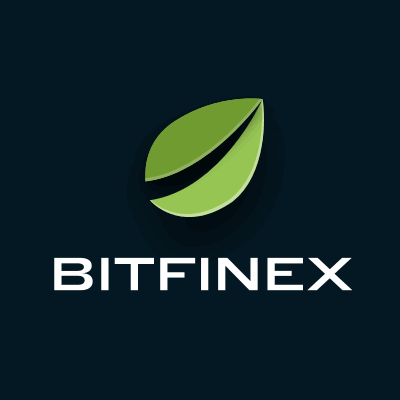 BitFinex, a cryptocurrency exchange company based in the British Virgin Islands, created the requirement of $10,000 in minimum equity for opening accounts from the 1st of January of 2018 but now it appears to be turning back on its plans as it announced on Tuesday, 9th of April, that it was eliminating its $10,000 minimum equity threshold in order to open Bitfinex to "a wider audience."
The company's blog post said that from today, the "$10,000 minimum equity threshold" is eliminated, thus "opening the world's most advanced trading platform to everyone." and it clearly expressed that this change "comes in response to overwhelming demand over the past six months from a wide variety of traders seeking to access the unique professional experience available at Bitfinex, but without requiring the upfront equity.".
"We simply could not ignore the increasing level of requests for access to trade on Bitfinex from a wider cohort than our traditional customer base. For the last six months we have been working hard to ready our platform for a new wave of customer accounts and are now in a position to open Bitfinex to a wider audience. By dropping our minimum equity requirement, the only limits are now set by the traders themselves." Jean-Louis van der Velde, the CEO at BitFinex, said.
According to the exchange, the update gives an answer to increased demand over the last 6 months, a sign that the sector is starting to prepare for another bull run and it has maintained that "overwhelming demand from a wide variety of traders" is responsible for the change.
It was clearly stated that the  modification will not come alone, as other improvements include an upgraded support center, a new KYC portal and a sentiment token information site.
The said changes in clear terms include:
migration

onto self-designed, dedicated servers with premium hardware for advanced security and lowest latency.

Upgraded Support Center 

— redesigned for a more intuitive user experience, offering automated responses to common queries, and quicker issue resolution.

New KYC Portal

 — updated infrastructure to enable the implementation of third party tools making the process more frictionless in the near future.

Sentiment Token Information

 — provides education on every token on the platform to help inform customers."
In reaction to this development, BitFinex CTO, Paolo Ardoino in his tweeter handle had written: One of the main reasons of this change is to get more dev community more involved. @bitfinex is quite significantly dev driven at its core and we want to let other devs building/contributing easily on/to our ecosystem.