Cryptopia Capitulates, Appoints Grant Thornton as Liquidator.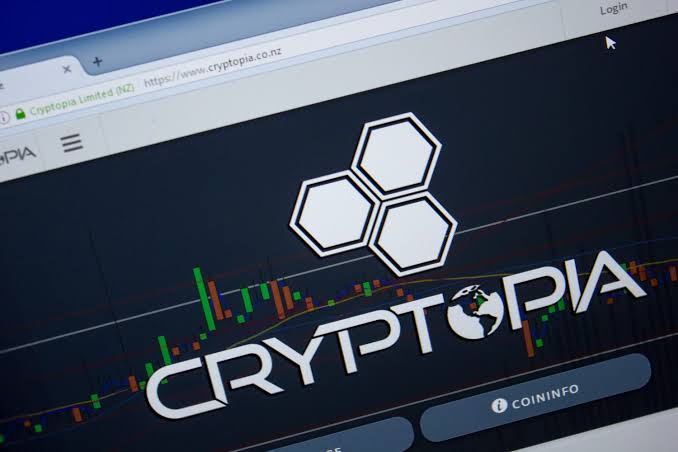 New Zealand based Cryptocurrency Exchange which was hacked in January 2019 Cryptopia capitulates, appoints Grant Thornton as Liquidator in its move to start settling affected platform users.
This decision was reached according to the liquidator's press release that the management after efforts were made in an attempt to return the exchange to profitability which proved unsuccessful and as such it became the interest of all stakeholders to liquidate the Company.
Liquidator David Ruscoe was quote saying,
We realize Cryptopia customers will want to have this matter resolved as soon as possible. We will conduct a thorough investigation, working with several different stakeholders including management and shareholders, to find the solution that is in the best interests of customers and stakeholders,
According to the Liquidator, the process is expected to span into months due to the complexity of the situation.
However, they (Liquidators) are focused on securing the assets of all stakeholders for their benefits and as such during this period, exchange activities will be suspended.
They further went on to say they are working with relevant authorities and independent experts as it concerns the exchange's legal obligations.
In spite of this, as the news reached CryptoTwitter, the news of the liquidation has met a combination of pity, sadness and vexation of users of the Exchange with one saying and comparing Cryptopia to Binance
Grant Thornton, cryptopia team, I thought you would be smart and use profits from the coming months to buy back and refund costumers, I'm still waiting also for my Ormeus swap tokens. In scary territory you guys are moving. Look how @cz_binance is handling theirs.

— Justus Radegast (@JustusRadegast) May 15, 2019
Another user felt he has been cheated and commented thus
So they give a partly possibility to withdraw funds, almost reopen exchange to show police that they are ok and them just start liquidation. I am far from NZ, but I will fight for my funds

— DOH (@Donarito) May 15, 2019
Before its hack, Cryptopia was home to a large number of listed tokens and coins which attracted many Cryptocurrency Traders.
Despite the clamour for ultra-high security in exchanges and the call for users to hold their digital assets themselves on their private key held wallets, users still hold their assets on exchanges which are a prime target for hackers.
Recently on the 7th of May, Binance was hacked and it suffered a substantial loss of about 7000 BTC worth about $40m as at that date. Though it was a dent on the whole industry, the exchange reported it will indemnify all loss via its SAFU Fund.
The comparison of Cryptopia to Binance speaks volume of the nature of the industry. It's better to exchange assets on an exchange that has insurance than those which doesn't.
It's also better to be outrightly transparent as Cryptopia was in liquidating the firm and settling stakeholders.
However, the question that must be answered is, will the small guy in a remote village of a third world country with assets on the exchange valued at about $50 or less receive indemnification? If yes, to what extent?
To answer this, let's wait months to see or worse, years as is the case with Mt. Gox.
Trump Expresses his opinion on Crypto, Libra; Binance to burn $2.4 billion worth of BNB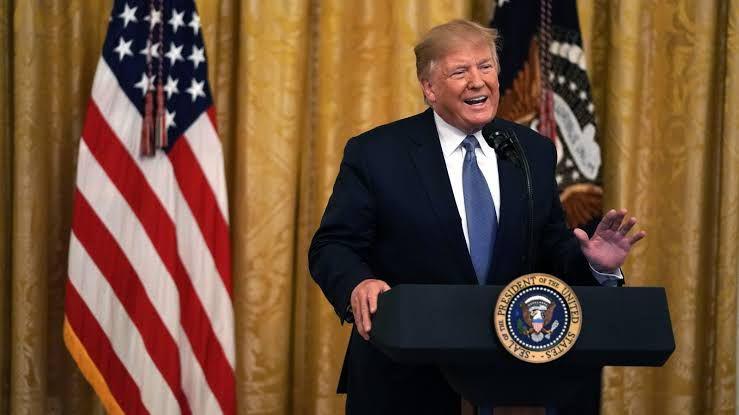 Trump via a tweet has posted hours ago expressed his opinion on cryptocurrency clearly defferentiating Bitcoin and other Cryptocurrency as well as on Libra the Facebook Global Cryptocurrency which it unveiled in June 2019 and to commence operations in January 2020.
According to Trump, he is not a Fan of Bitcoin and other cryptocurrencies which he describe as not money and highly volatile and basede on thin air. He went further to say unregulated Crypto Assets can facilitate unlawful behavior, including, drug trade and other illegal activities.
….Similarly, Facebook Libra's "virtual currency" will have little standing or dependability. If Facebook and other companies want to become a bank, they must seek a new Banking Charter and become subject to all Banking Regulations, just like other Banks, both National…

— Donald J. Trump (@realDonaldTrump) July 12, 2019
On Libra, the 45th President of the free world openly said Libra will have little standing and Facebook and other firms want to be come a bank they should and must seek a banking charter and be subject to all banking regulations both nationally and internationally.
As a true President and the first man in the country, he declared the US Dollars as the only currency in the USA and that it is stronger than ever, dependable and by far the most dominant currency worldwide.
As usual, the crypto enthusiast on Twitter had their own opinion to comment on the post by POTUS.
Bitcoin is a threat to Trump and his massively failing enterprises. How would he be able to launder money as he's done to keep his flailing businesses afloat ? His golf clubs are in need of immediate cash etc. This man was the only person to bankrupt a casino

— failingtrump (@failingtrump1) July 12, 2019
In another news, top exchange Binance has announced after burning their quarterly alloted BNB tokens that they will burn their Team allocated Binance Coin BNB which is a total of 80BNB currently worth $2.4 billion.
During one of the first IEOs on the Exchange, investors were unable to participate thus a public outcry with Binance coming to the rescue by instituting a Lottery system which saw users holding a certain number of BNB before being able to participate in IEOs on the exchange. This cause a rise in the value of the BNB.
This move by Binance amongst others will see Binance Coin hitting astronomical height in the next few months to years. We can't wait to see what the chats will say in few five years time.